The average person makes over 200 food-related decisions in a day–that's right, over 200! Think about it:
It's Sunday afternoon and you need to pick up groceries for the week. How close is the store? Will they have what you're looking for? What's on sale?
It's intermission time at your child's hockey game so you head to the concession stand. What do you feel like? What looks tasty? Are healthy options available?
You're paying for gas at a convenience store and see shelves full of snacks. Are you hungry? What's the cheapest option? What's appealing?
You're scrolling through Facebook and see an ad for a new pizza place down the street. Does it look good? Is it a good deal? Should you go?
Sound familiar?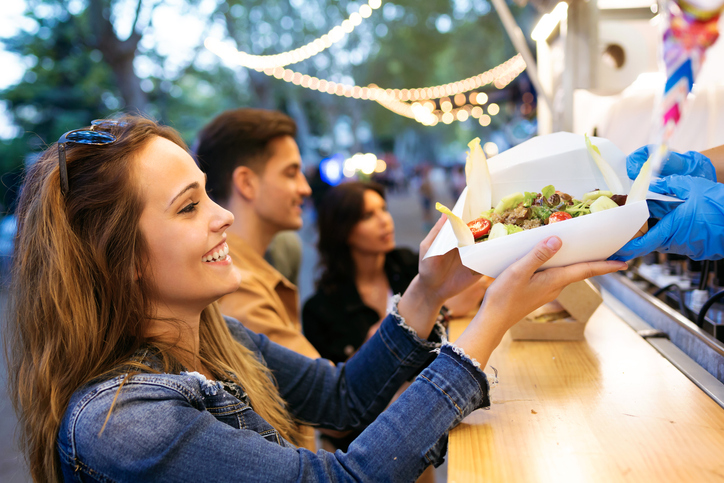 Food is all around us. We're making decisions about what, when, where and how much we'll eat all the time. Research shows we tend to think our eating habits are a lot better than they really are. But how can we be expected to make healthy choices most of the time if quality food is hard to access, not available or the pricier option? There are other factors at play―cue the food environment.
The food environment
Food environments are the physical, social, economic, cultural and political factors that impact food accessibility, availability and quality. In short, you can think of the food environment as:
Access to fresh food in neighborhoods
The consumer experience in food outlets
Food services in public spaces
The marketing and nutrition information available about food
All of these factors influence our food choices on a daily basis, whether we are aware of it or not. 
Proper nutrition plays a massive role in growth and development, chronic disease prevention, longevity and our overall ability to feel and function at our best. Improvements in the quality of foods people eat could potentially prevent one in every five deaths worldwide. Food is a fundamental requirement for life and yet in our region:
Approximately 67 percent of residents eat fruit and vegetables fewer than five times per day
1 out of 7 families experience food insecurity
The cost of healthy food has increased 27 percent in the last nine years
Taste, cost and convenience may be the biggest factors driving our food decisions, but what if there was a way to improve the food environment; to make the healthy choice the easy choice?
Our Food Future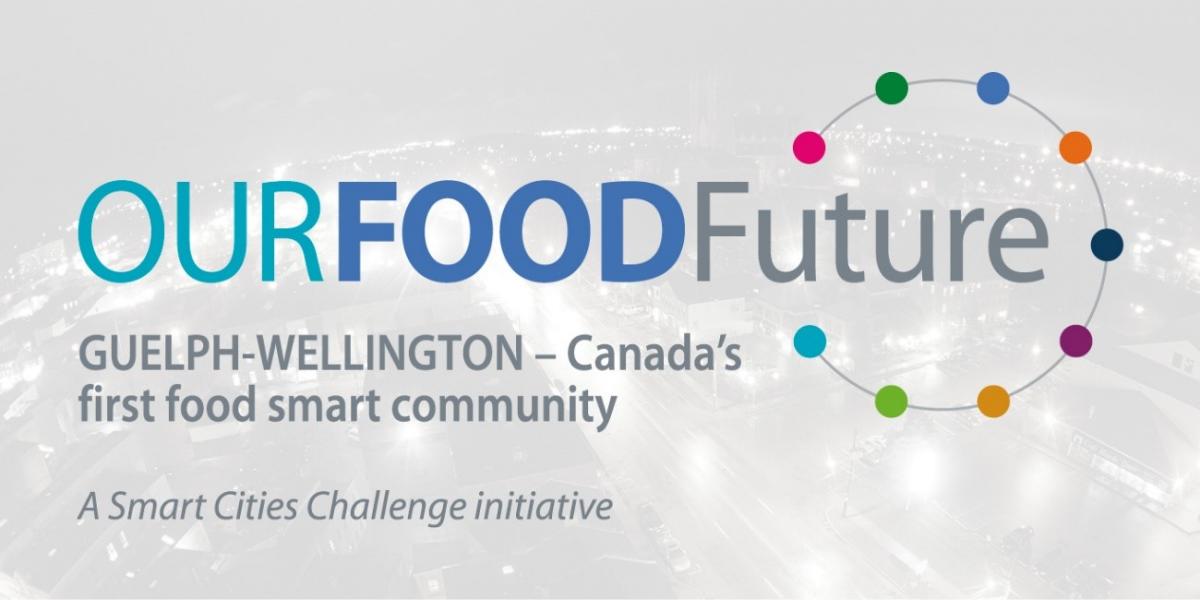 As a finalist in Infrastructure Canada's Smart Cities Challenge, we've come a long way in creating a strategy that will move us towards Our Food Future.
The City of Guelph and County of Wellington are building Canada's first circular food economy. Instead of the linear 'take-make-dispose' model, Guelph-Wellington aims to reinvent how we produce, distribute and consume food. We picture a system that will increase access to healthy food, create new businesses, and reduce or transform food waste. Imagine a living lab that promotes collaboration between food entrepreneurs, farmers, researchers and social innovators. A rural/urban partnership that uses smart technology to make it all possible.
WDG Public Health is a proud partner in this initiative. We're leading projects devoted to increasing access to affordable nutritious foods by 50 percent by 2025. Alongside many community partners we will:
Assess the Guelph-Wellington Food Environment: Collect and map baseline data to recognize food assets, gaps and opportunities
Create a Food Security and Health Action Plan: Use community insights to create evidence-based programs, policies and solutions
Through this work we can begin to understand and act on barriers that make healthy eating a challenge. We envision a food environment that works for us rather than against us. One where you can always access nutritious foods at an affordable price where you live, work, learn and play.  One that ensures food security and healthier outcomes for everybody in our community. One where you don't have to think twice, because the healthy choice is the easy choice.
Our Medical Officer of Health and CEO explains why Our Food Future is important for Guelph-Wellington in this video.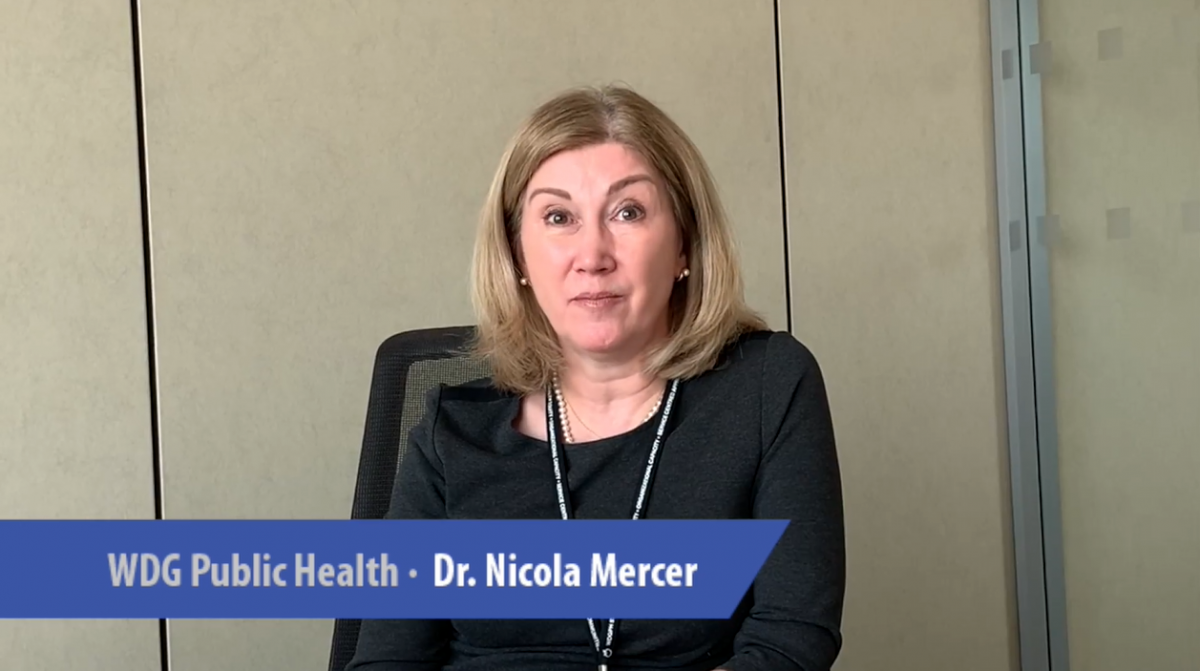 Stay tuned
On May 14 we'll find out if we win $10 million to advance this work! By working together, we can create the food community of the future right here in Guelph-Wellington. For more information and to find out how you can get involved, visit FoodFuture.ca.