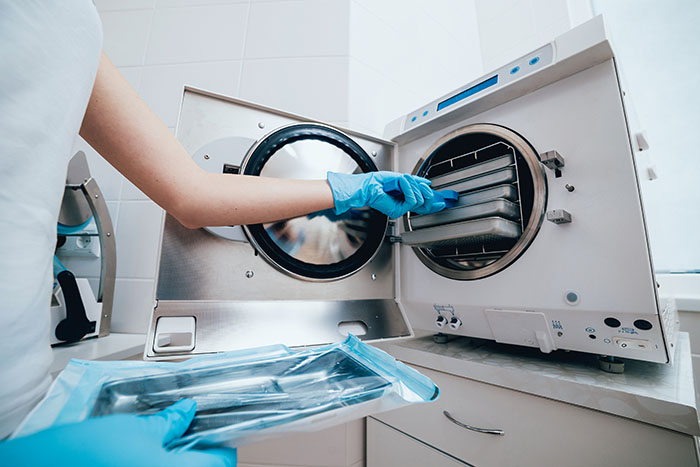 Proper equipment and device reprocessing is important in providing quality care to patients and helping minimize the risk of infection. Wellington-Dufferin-Guelph Public Health is offering workshops to review best practices for proper medical equipment reprocessing.
This workshop provides 4 hours of learning on infection control and reprocessing. A certificate of attendance will be provided to submit to your regulatory college.
What you'll learn
Important resources
Proper inventory of equipment and Manufacturer's Instructions for Use (MIFUs)
Single use vs. reusable equipment
Recommended setup of your reprocessing area
Reprocessing steps
How to properly store your equipment
Overview of infection control complaint investigations
Upcoming workshops
Guelph
September 19, 2023
160 Chancellors Way
9:00 a.m. - 1:00 p.m.
Orangeville
September 26, 2023
180 Broadway
9:00 a.m. - 1:00 p.m.
Cost and payment information
$60.00 (HST incl.) per attendee
Payment is due before the workshop.
Additional information
Only staff working at offices located within the Wellington-Dufferin-Guelph Public Health boundaries may attend.
Seats in each workshop are limited. Register and provide payment early to secure your spot. Spaces will be filled on a first-come, first-served basis.
In order to offer this learning opportunity to as many practices as possible, spaces are limited to two staff members per practice.
This workshop does not provide certification in reprocessing of medical/dental equipment. Please consult with your regulatory college.
A certificate of attendance will be provided to all attendees for submission to your regulatory college. 
Contact us
For additional information, to sign up or if you have questions, please contact cleanwrappedloaded@wdgpublichealth.ca.