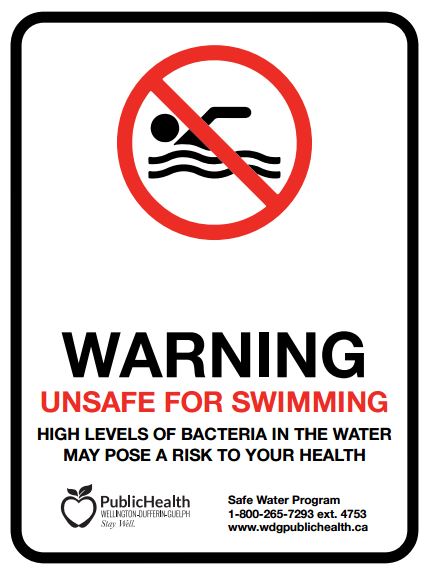 We test water conditions at public beaches, pools and splash pads. 
The water conditions at local public beaches are tested weekly for E.coli from May to August each year. Beaches are "posted" when E.coli levels are high, and a sign at the beach will warn you not to swim. If you swim, you could be exposed to bacteria that may cause diarrhea or infections in your ears, nose, throat, eyes and skin. Before you head to the beach, check the water conditions.
If a pool or splash pad is found to be unsafe during an inspection, it will be closed until the issues are corrected. 
Follow @WDGPublicHealth on Twitter or on Facebook for updates about beach testing results. 
Beach testing is now finished for the 2016 season.