April 2022 Update: Please note, Let's Talk Parenting services remain on hold at this time. See below for current supports or find resources on other pages on our website.
To access addictions, mental health and crisis services, call:
Here 24/7 Waterloo Wellington (Guelph and Wellington County residents): 1-844-437-3247
24.7 Crisis Support Peel Dufferin (Dufferin County residents): 1-888-811-2222
Check out these helpful parenting resources:
For referrals to developmental services for children (0 to 6 years), call: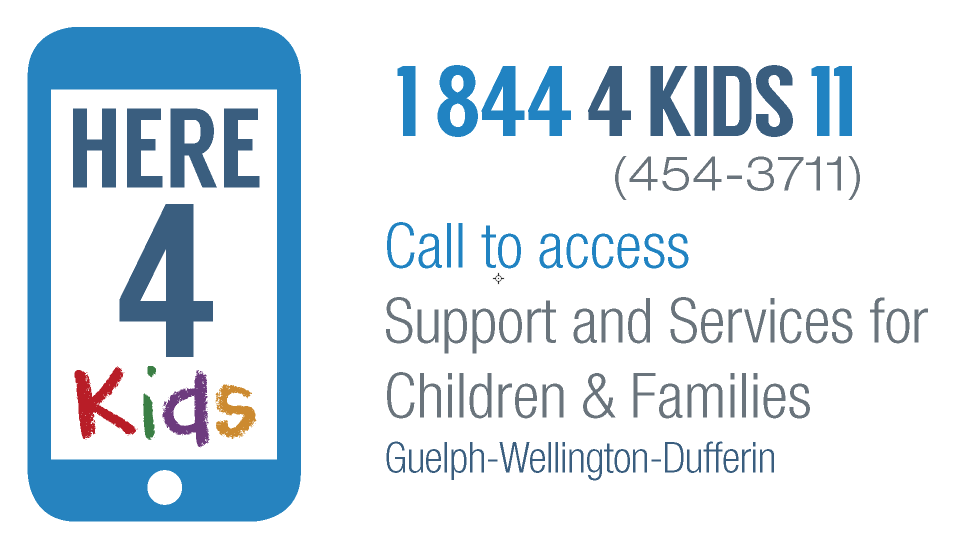 Here4Kids is the new access point for the Growing Great Kids System of Care. They can connect you with:
Speech and language services
Occupational therapy
Physiotherapy
Children's mental health and developmental services
Healthy Babies Healthy Children program
Call 1 844 4 KIDS 11 (1-844-454-3711) to get connected to a service coordinator.