Thursday, October 28, 2021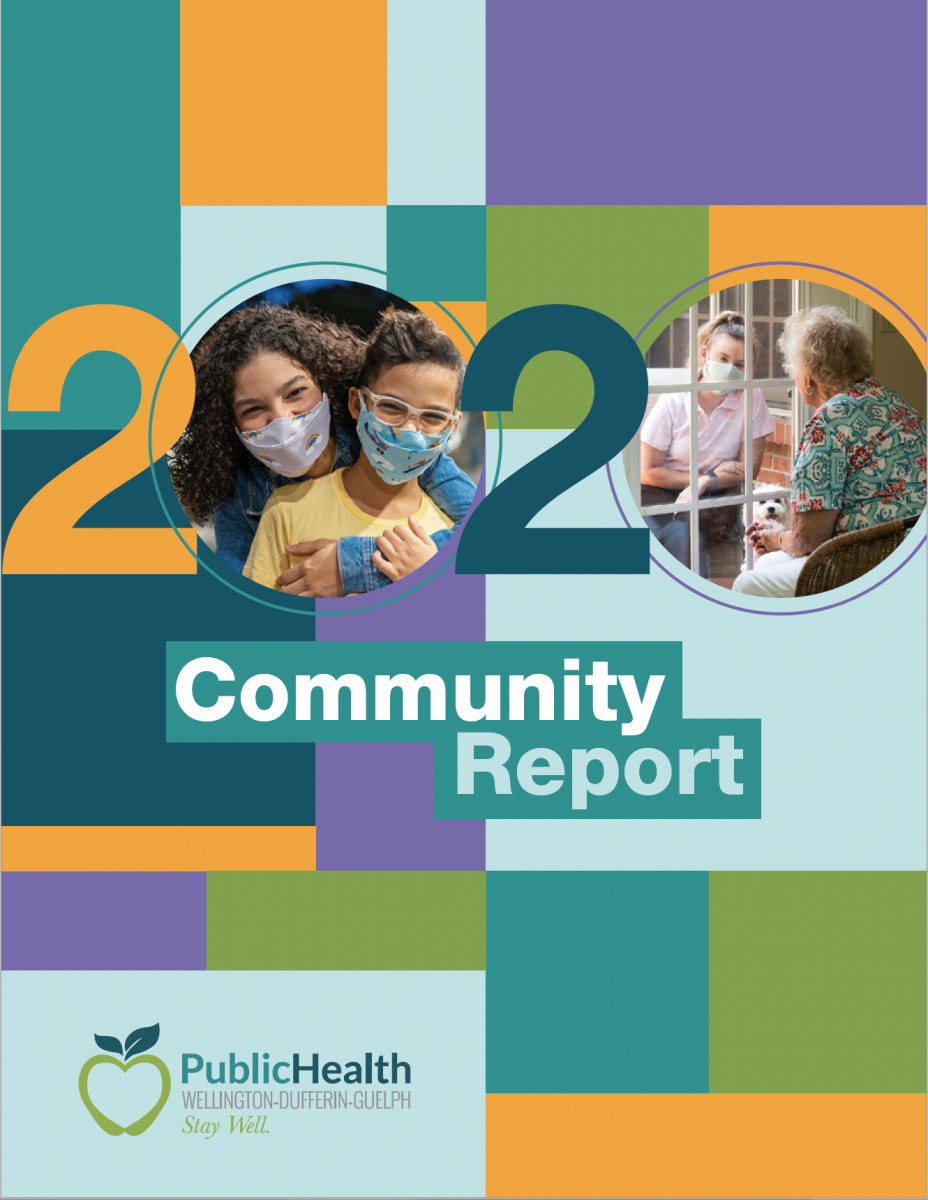 Download the 2020 Community Report (PDF, 32 pages, 4 MB)
Message from Dr. Nicola Mercer, Medical Officer of Health & CEO
Looking back on 2020, which began as a relatively normal year for Wellington-Dufferin-Guelph Public Health, seems to be a lifetime ago. While much of the work we expected did not happen, the agency did an extraordinary amount of work to protect the region against the threat of the global COVID-19 pandemic. Truly it was an exhausting year that tested the mettle of our team, but I am deeply proud of what we accomplished in service of the residents of our region.
Our work in 2020 was almost exclusively devoted to the response to COVID-19. By late January, we had entered our Incident Management System (IMS) structure, to more effectively respond to this local emergency. The early days of the pandemic were focused on prevention – ensuring public health measures were in place, with clear communication and support to reduce the impact and spread of the virus throughout the region. By the end of 2020, we had our first glimmer of hope that this pandemic would not last forever when we learned vaccines were on the horizon. This is where we would devote most of our energy in 2021.
While the work of 2020 felt immense at times, successes were present throughout the year. WDG Public Health embraced the work of the pandemic beyond what could have been asked of them. We built robust collaborations with partners of every kind, from municipalities to health providers to businesses and community agencies and we listened and responded to our residents, providing frequent, transparent and up-to-date communication and evidence-based public health advice.
I am proud of the resilience of our community. As a region, we have shown ourselves leaders throughout this pandemic. I am grateful to every resident of Wellington-Dufferin-Guelph for the part they played during this exceptional time. Our communities continue to enrich our work and we will continue building upon this trust and partnership well into the future. I look forward with real hope toward the end of this pandemic.