Update: Deadline extended until July 3, 2018!
Tell us what you think and you could win $250 in groceries!*
Along with The Town of Shelburne, we are inviting community members and business owners to complete a survey about their neighbourhood, how it is designed and the things people do in their neighbourhood. The survey answers will help Public Health and your municipality plan for your community as it grows and to inform the community improvement plan. The survey will take about 5-15 minutes to complete.
The survey is open to all Shelburne residents and business owners until June 24, 2018.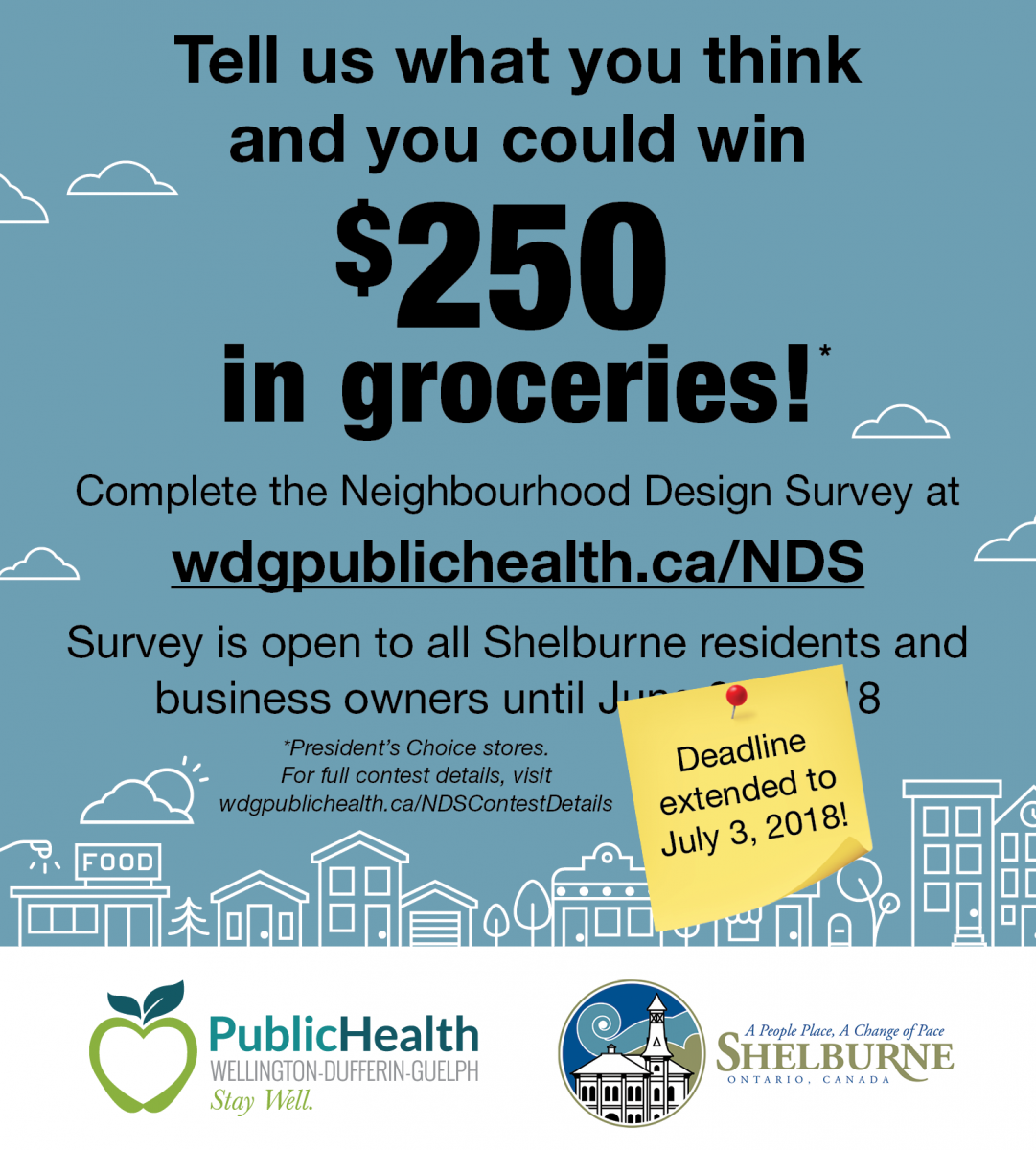 *President's Choice stores. See full contest details.