So, you've received two doses of the COVID-19 vaccine, but you've been putting off getting your booster. We're here to answer some of your questions about booster doses and breakdown why now is the best time to get your COVID-19 booster vaccine.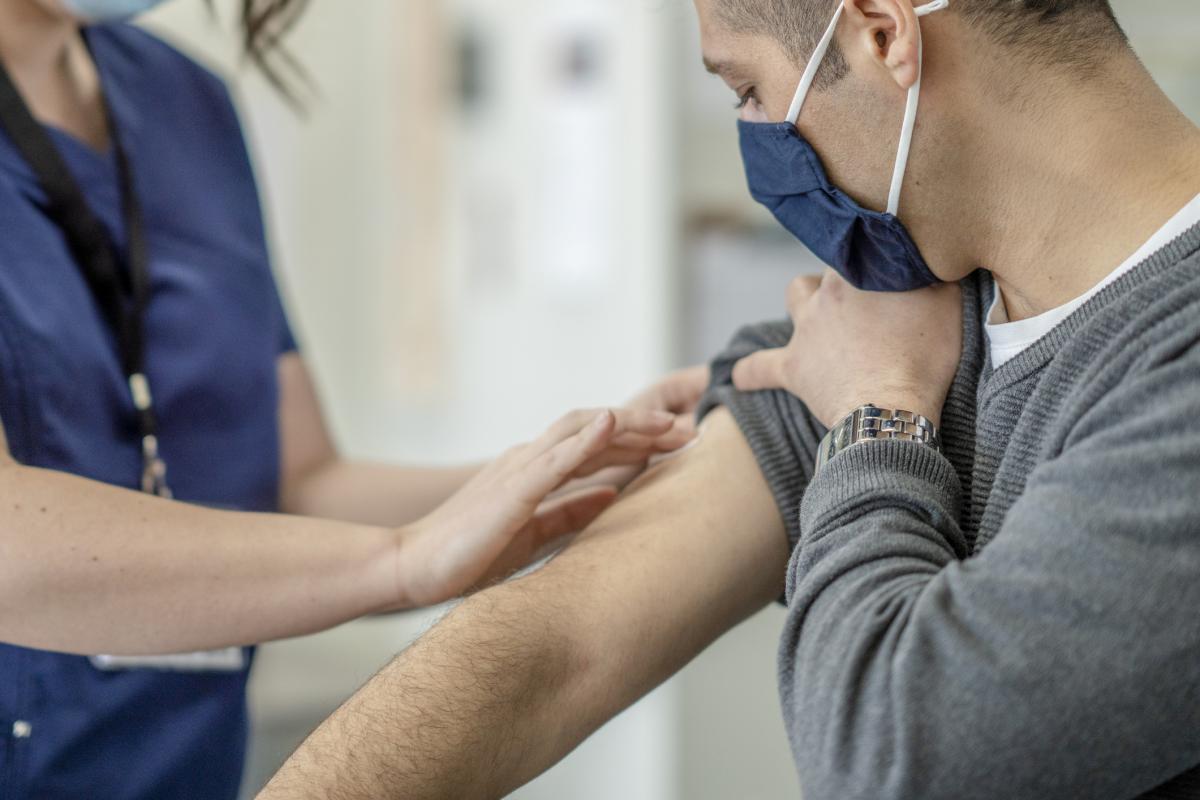 "I'm already double vaccinated. Why do I need a booster?" 
First off, thank you for getting your first and second dose of the COVID-19 vaccine. Vaccinations helped to reduce cases and severe outcomes in our region, especially with the wrath of the Delta variant in the latter half of 2021. However, the story has changed quite a bit since Omicron stepped onto the scene.  
Like many vaccines, immunity begins to decrease over time, which is why booster doses are important for prolonged protection. This is especially true with the more contagious Omicron variant. But to understand why, we first must understand how mRNA vaccines work. 
mRNA, or messenger RNA, which is the technology used in the Pfizer and Moderna COVID-19 vaccines, works in a clever and innovative way. As the name suggests, the mRNA carries genetic information about a very small piece of the COVID-19 virus, called the spike protein. When you get a COVID-19 mRNA vaccine, your cells are getting direct information and instructions to make the protein that triggers your immune system to create the antibodies needed to attack if they were to come in to contact with the virus in the future. Think about it like being able to see your opponent's cards in a game of poker. Your immune system is getting the upper hand! 
But then, in walks Omicron. With the number of genetic mutations to the spike protein in the Omicron variant, two vaccine doses or a previous infection is proving to not be sufficient protection. Although, despite the number of mutations, a booster dose is still exceptional at preventing severe outcomes like hospitalization and death. Research also suggests booster doses can help prevent the post-COVID-19 condition known as "long covid.". The booster provides a friendly reminder to the soldiers of your immune system to stand guard if the invader tries to attack. Another look at the cards, so to speak. 
"I've already had COVID-19. Isn't my natural immunity enough?" 
While previous infection may provide some degree of immunity, the length of effectiveness of protection is not well known and can also vary from person to person. Research suggests that two doses of an mRNA vaccine followed by a booster dose provides more protection against Omicron compared to previous infections. 
"If the Omicron wave has peaked and cases are declining, why get my booster now?" 
While early data suggests that we may have hit our peak of the Omicron wave, cases and hospitalizations remain extremely high. Getting your booster dose now will help further reduce the burden on our greatly strained health care system. It also offers protection for those in our community who are unable to get vaccinated, such as children under five years old. 
"I received a different mRNA vaccine for my booster dose. Am I still protected?" 
All Health Canada approved vaccines provide strong protection against COVID-19 and getting a booster increases your protection against the virus and variants. 
Vaccines can be safely mixed for first, second and third doses. The best vaccine for your booster dose is the vaccine that is available first. Mixing COVID-19 vaccines is safe, effective, and enables Ontarians to benefit from the protection of a booster dose. Both the Moderna and Pfizer COVID-19 vaccines provide strong protection against COVID-19 and its variants. 
"When will booster doses be offered to children 12-17 years old?" 
As of February 18, 2022, adolescents ages 12-17 are eligible for their COVID-19 booster dose 6 months (168 days) following their second dose. Appointments can be booked with WDG Public Health by calling 1-800-265-7293 ext. 7006, or at wdgpublichealth.ca/appointments to book online. Booster doses are also available without an appointment at one of our drop-in clinics. You can also contact a participating pharmacy or your primary care provider. For more information, visit wdgpublichealth.ca/booster-doses. 
"When can I get my booster?" 
All adults 18+ are eligible to receive their booster dose 84 days (3 months) after their second dose (or after completing a three-dose primary series for immunocompromised). If you have recently had COVID-19, the Province recommends that you wait 84 days (3 months) after symptom onset or a positive test (if asymptomatic) before receiving your booster dose. 
"Alright, let's do this! When and where can I get my COVID-19 booster dose?"