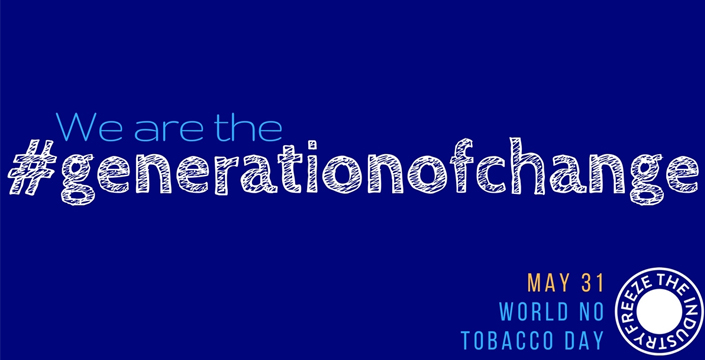 May 31 is World No Tobacco Day. We have many reasons to celebrate since Ontario has been a leader in protecting people from the harms of tobacco for many years – in more ways than just telling kids not to smoke and helping smokers quit. Smoking bans on restaurant and bar patios, playgrounds, and sports fields, and bans on the sale of flavoured tobacco (now including menthol cigarettes) are examples of other ways we protect people, especially young people, from the harms of tobacco. Laws like these de-normalize tobacco use, discouraging people from starting to smoke and encouraging smokers to quit.
Even though smoking rates have been decreasing, there is still a lot of work to be done. In Ontario, tobacco use is still responsible for about 36 deaths per day. That's over 13,000 Ontarians dying from tobacco use every year!  
Cigarette packs are one of the last ways the tobacco industry can legally market their products in Canada. Cigarette packs are like mini billboards. They are designed to target specific groups of people (especially youth) and downplay health warnings.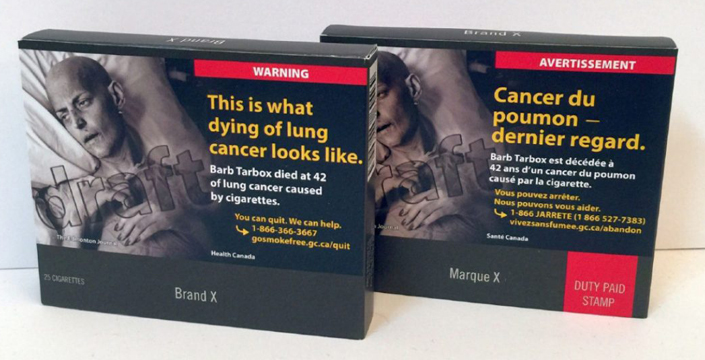 (Plain cigarette packaging image courtesy Canadian Coalition For Action on Tobacco)
The Government of Canada is committed to making cigarettes and cigarette packaging plain and standard (see photo above) as a way to help end youth smoking. That's why on May 31 at 12:00 p.m., Public Health is showing our support for plain and standard cigarette packaging by participating in the Plain.Simple.Standard Thunderclap.
What is Thunderclap, you ask?
Think of Thunderclap as a social media flash mob or a massive scheduled social post. It's a platform that amplifies social media messages by allowing large groups of people to share a single message together at the same time. You don't need to remember to post your message at a specific time. Just sign up, and Thunderclap does the rest. It only takes a minute, maybe less!
If you want to do more to show your support for plain and standard cigarette packaging, email your MP. 
Join us in Guelph to Celebrate World No Tobacco Day
Public Health and the Guelph Family Health Team will be celebrating World No Tobacco Day downtown from 11:30-1:30 p.m. at the Farmer's Market. Come see us to learn more about plain and standard cigarette packaging and other initiatives we are working on in the community.