July 1st has always felt to me like the kickoff of summer. Kids are out of school, Canada day celebrations are happening, and it was often the earliest we ever went out camping. Even though the awkward Wednesday placement of this July 1st doesn't give us a technical long weekend, I hope you will be finding a relaxing way to enjoy the season. For many of us, enjoying an alcoholic beverage in a backyard or on a patio or dock is one of those relaxing things that we look forward to.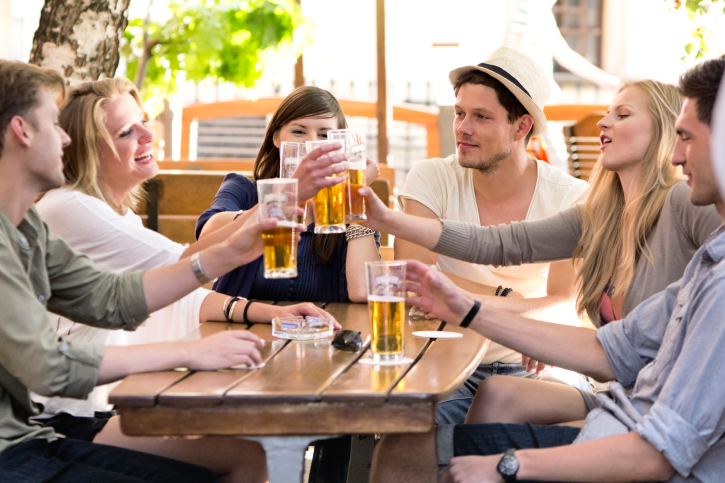 A recent survey, however, showed us that most of our residents (about 85%) have never heard of the fundamental guidelines that help Canadian's who drink minimize their short and long term risks of harm from drinking - Canada's Low Risk Alcohol Drinking Guidelines (LRADGs). So, we thought we'd share them with you!
You've probably heard about Canada's Food Guide, and maybe even the Canadian Physical Activity and Sedentary Behaviour Guidelines. The low-risk drinking guidelines are very similar – they give us concrete limits to stick to in order to ensure that our drinking is less likely to cause harm now, and later in life. Canada's LRADGs recommend the following:
Women should have: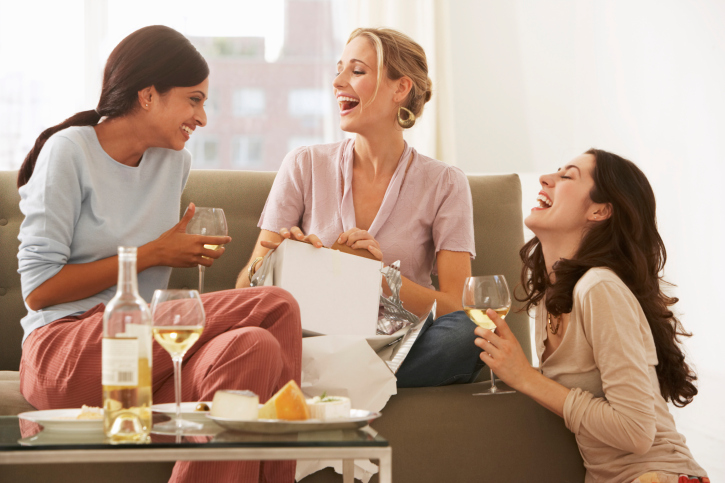 - No more than 2 drinks a day (with no more than 3 drinks on a special occasion) - No more than 10 drinks a week - At least 2 non-drinking days every week
Men should have: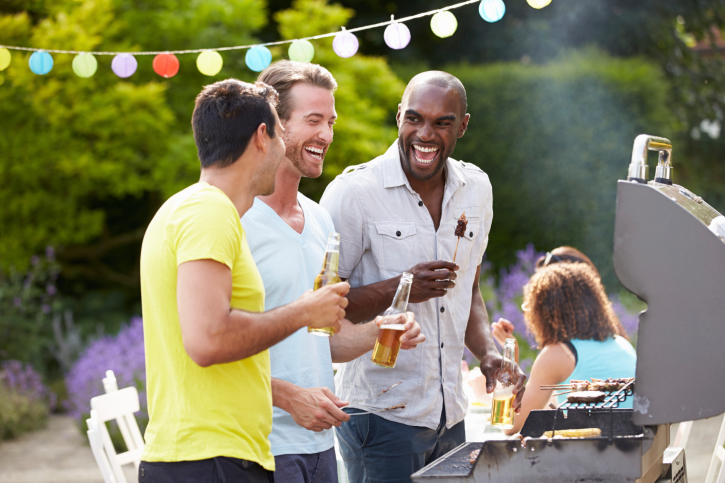 No more than 3 drinks a day (with no more than 4 drinks on a special occasion)
No more than 15 drinks a week
At least 2 non-drinking days every week
**Note: these are limits, not targets. You should not start to drink or increase your drinking to match these.
You should not drink at all if you are:
driving a vehicle or using machinery and tools
taking medicine or other drugs that interact with alcohol
doing any kind of dangerous physical activity
living with mental or physical health problems
living with alcohol dependence
pregnant or planning to be pregnant
responsible for the safety of others
making important decisions
This video helps explain the Low Risk Drinking Guidelines in more detail.
If you are hosting a get together at your place or cottage, consider these tips inspired by our friends at the Grey Bruce Health Unit to help you and your guests stay safe:
Serve a variety of drink options including low-alcohol and alcohol-free drinks.
Don't pressure people to "keep up" or consume large amounts of alcoholic beverages.
Serve snacks that are less likely to make people want to drink more (avoid things that are overly salty or greasy). Vegetables, dip, and cheeses are always good options.
Encourage guests to drink water or non-alcoholic drinks between alcoholic ones.
Stop serving alcohol mid-way through the evening.
Plan ways to help guests get home safely. Find out who the designated drivers will be when people arrive and support them to be alcohol-free. Make sure you can give people the number for local cabs and spot them some cab money if they need it.
Be prepared to allow people to stay the night if they don't have another safe way to get home. Have extra blankets and sleeping bags ready.
Don't plan activities like swimming, sports, or water-skiing when you serve alcohol. People are more likely to get injured when they've been drinking.
Hold back keys for any vehicles including recreational ones like boats and ATVs after your guests have been drinking.

If you want to know more about your drinking and how it compares with others – check out the Check Your Drinking 2.0 website. It is completely anonymous quiz that takes about 5 minutes to fill out and generates personalized feedback for you about your drinking. It gives you really good information on how your drinking compares to other people of your age and gender, how much you spend on alcohol per year, your risk of alcohol dependence, and how to reduce your risks from drinking. And it's completely free and confidential!
If you've got an iPhone and are interested in setting goals to cut back on your drinking while tracking your drinking on a day-to-day basis, the Saying When app developed by the Canadian Association for Mental Health can help you do that. You can download it from the iTunes store.
If you are concerned about your own drinking or someone else's, please contact Here 24/7 for local help at 1-877-HERE-247 or speak with your health care provider.