Guelph, ON – The Wellington Guelph Drug Strategy is launching a campaign called Last Call – Real Stories of Alcohol's Impact in Guelph and Wellington County. Last Call is a public education and awareness campaign featuring video interviews with diverse community members including people with lived-experience of alcoholism, police officers, physicians, healthcare professionals and political leaders. Last Call aims to start a conversation about all the ways that alcohol causes harm to our families and communities. The campaign will highlight local resources and services available to individuals and families related to alcohol-use. Alcohol impacts our health, the well-being of our families, and our safety and often results in high personal and financial costs. 
Real Stories: Last Call features real people from our community sharing their experiences with alcohol, whether it be professional or personal. Their stories offer diverse perspectives about the different types of harm that alcohol causes in Guelph and Wellington County. Last Call hopes to start a conversation about alcohol, the most used, and most harmful substance in our society, after tobacco.
Impacts of Alcohol: Last Call highlights some of the impacts of alcohol in our community. Alcohol is linked to over 200 diseases, including cancer; it causes hundreds of hospitalizations in our community each year, resulting in a burden to the healthcare system; it is linked with crime, family and intimate partner violence, trauma, and vandalism; and it is a factor in 25% of fatal motor vehicle collisions. Alcohol causes many consequences for individuals, families and communities that are not often talked about. Last Call hopes to highlight these realities.
The Campaign: In support of this campaign, Wellington-Dufferin-Guelph Public Health helped create numerous video interviews with community members and hosted them at alcoholstories.ca. Select videos will be featured on pre-show screenings at Galaxy Cinemas in Guelph throughout December and January. Last Call will also be promoted through blog posts and social media content. It aims to reach a diverse audience via various channels to highlight alcohol-harms in Guelph and Wellington County.
For more information on Last Call – Real Stories of Alcohol's Impact in Guelph and Wellington County, please visit alcoholstories.ca.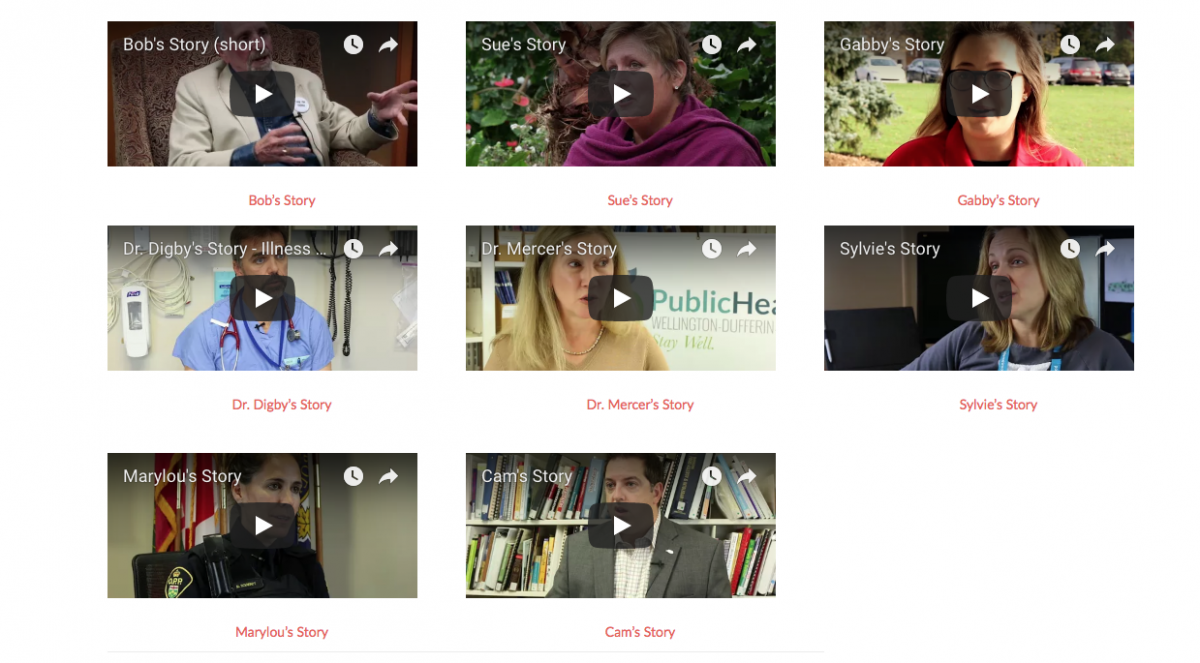 Media Contact:
Chuck Ferguson, Manager of Communications
Wellington-Dufferin-Guelph Public Health
1-800-265-7293 ext. 4374
chuck.ferguson@wdgpublichealth.ca