The Syrian refugee crisis has produced powerful visual impressions seen around the globe: pictures of desperate refugees fleeing their war ravaged homes for sanctuary elsewhere, to pictures of refugees being welcomed in Canada as they step off airplanes and into Canadian communities.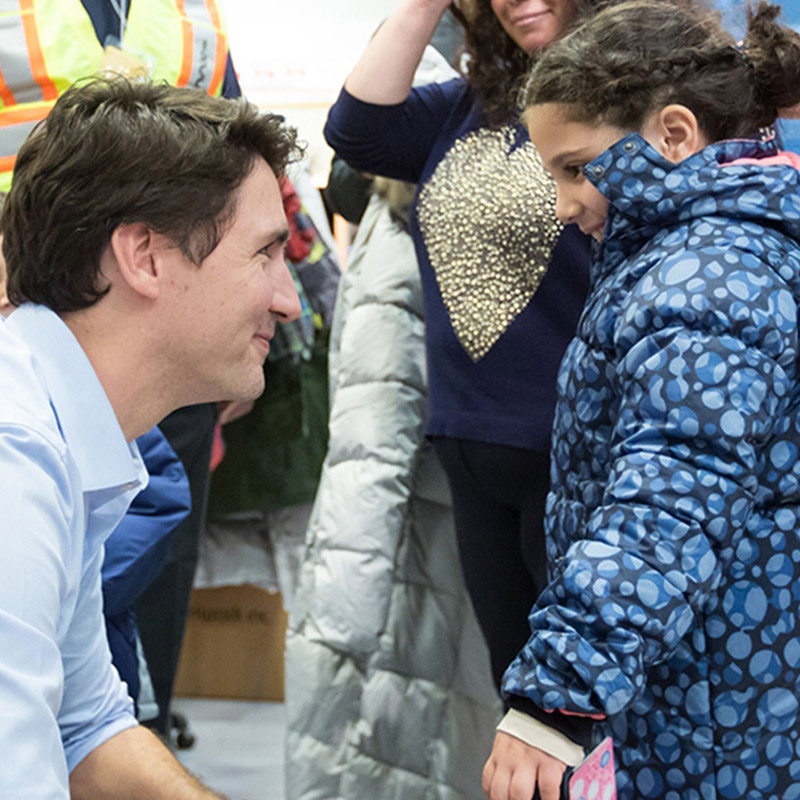 Canadians across the country are preparing to welcome 25,000 Syrian refugees by the end of February, with nearly 14,000 refugees welcomed so far.
Here in Wellington-Dufferin-Guelph, our communities have already had the opportunity to welcome refugees, and it is anticipated that we could see another 300-400 refugees settling in our area by the end of the year.
The health and well-being of the Syrian refugees arriving in our region is vital. As a result of having experienced war in their country, refugees may have physical or mental health concerns related to their experiences.
Each refugee is screened for health issues before they board their flight to Canada. Wherever they arrive in Canada, health care workers greet them at the airport to assist with any health issues they bring with them or that may have emerged in transit.
Public Health has a unique role in the local health care system in that our programs are designed to help people stay well and not have to visit their doctor or hospital more than necessary. Public Health programs promote health and prevent disease and injury.
These services are available to everyone in the community. This is no different for our newest Syrian neighbours, and we have been working closely with local sponsors and community organizations to ensure support and education on Public Health services is available.
Whether it is through updating immunizations, providing dental care for children, discussing sexual health concerns with teens, or sharing details of the programs we offer for women who are pregnant or have newborns, we are looking forward to supporting Syrian refugees in their new beginnings here in Canada.
If you are interested in getting involved in Syrian refugee efforts locally, we encourage you to connect with local community groups including:
As the Medical Officer of Health for Wellington-Dufferin-Guelph Public Health, I would like to give a warm welcome to all the Syrian refugees who will be calling the WDG area home. Though there will be a period of adjustment, there will also be many memorable firsts to experience here in Canada.
Finally, I would like to extend my thanks to everyone who has supported the Syrian refugee efforts so far, the generosity that has been demonstrated by our community and communities across the country is truly what it means to be Canadian.
Stay well,
Dr. Nicola Mercer
Medical Officer of Health & CEO
Wellington-Dufferin-Guelph Public Health
Photo Source: Government of Canada