During a play date recently, a friend of mine and mother to an 18-month-old child shared the new words her daughter started using recently. Among them were "more," "bubbles" and "no!" We all shared in the excitement together. What a precious moment to see my friend beaming as she reported her child's progress!
That's when another friend and parent expressed concern about her 18-month-old not using many words. The mother started asking questions: how many words should he have? Why is he not using more? Why are his words unclear even when he does talk? I could sense a moment of panic after she heard that at 18 months children should be using 20 single words. That's when I reminded her that gestures and animal sounds count as words. She was relieved! 
As parents we do our best to make sure our children are meeting their milestones, including those related to speech and language.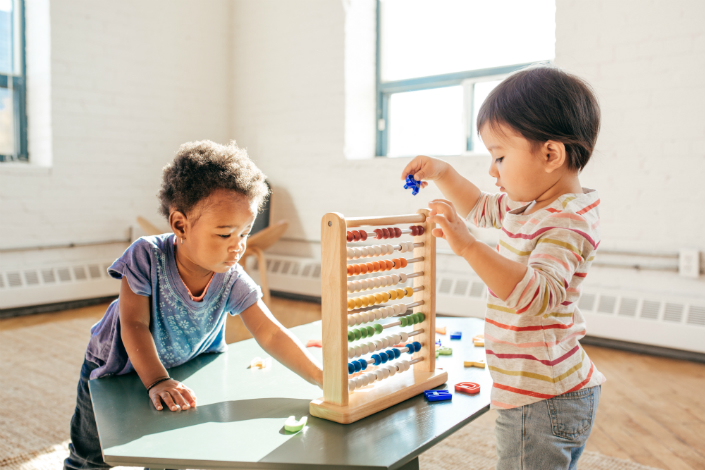 May is Speech and Hearing Month! This provides an opportunity to raise awareness about communication difficulties and the role of speech-language pathologists in providing support. 
Have you ever heard these statements?
"Oh don't worry, he'll grow out of it…"
"Everyone talks eventually…"
"Boys are slower than girls…"
"My brother never spoke until he was 4…"
They are all myths and early intervention is key.
Wee Talk is the speech and language service for preschoolers
Wee Talk is part of the Ontario's Preschool Speech and Language Program. We provide services to children from birth to entry into Senior Kindergarten. Services are provided at no cost to families and do not require a doctor's referral.
We can provide:
•    Information about how babies and young children learn to talk, and how parents can help
•    Speech, language and communication skills assessment
•    Direct and indirect therapy
•    Parent education and training
•    Home programming
•    Public education
•    Consultative services (in daycares) 
•    Transition to school support (JK/SK)
Let's say, for example, that your child recently turned two and is not yet combining words into short phrases. We can show you tools and strategies to stimulate language and expand vocabulary.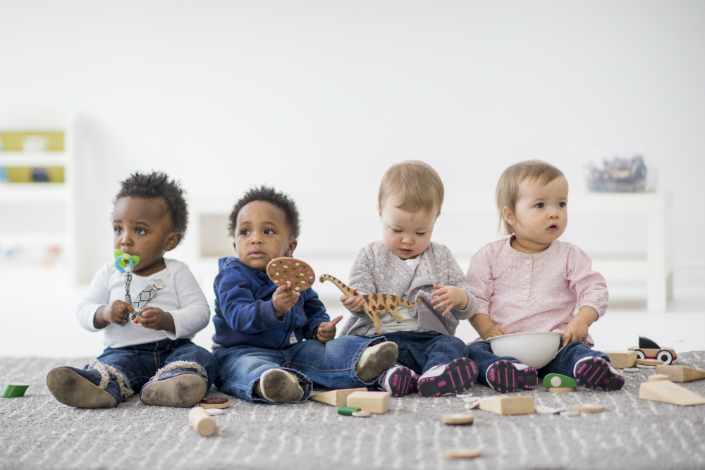 Maybe your 4-year-old says "pish" for "fish" and "doh" for "go". We can help work on the "f" and "g" sounds.
Or perhaps your JK student is not participating well with peers or making friends. We can help with social communication development.
Find out more about what Wee Talk offers.
Did you know?
•    A "quiet" baby can be a worrisome baby; we want to hear lots of babbling by 6 months of age.
•    A child typically has 3-5 words by 12 months of age.
•    A child at 18 months of age will identify some body parts.
•    A child at 24 months of age uses over 100 single words!
•    A 3-year-old tells simple stories.
•    A 4-year-old can match some letters to their sounds.
•    A 5-year-old is understood almost all of the time.
You know your child best. Are you wondering if your preschool child is meeting his/her speech and language milestones? Here is a great resource to find out. 
Communication skills start at birth
Here are some strategies that can be used to stimulate language and encourage sound production. You can do these with your children at home:
•    Be at the same level as your child; get on the floor to play! 
•    Follow your child's lead.
•    Imitate your child's sounds and words.
•    Model simple language (single words, short phrases)
•    Repeat, repeat, repeat! Children learn new vocabulary when they are exposed to it often and in a variety of contexts.
•    Use more comments than questions. Asking too many questions can feel like a "test" to a child.
•    Use books and music to explore language. Let your child fill in words and phrases as you share in stories and songs.
•    If you have concerns or your child's language is behind, consider a hearing test with an audiologist.
Remember that children learn best in the 3D world; screen time is for entertainment, not for learning.
It's never too early to help. Call Here4Kids for a referral if you have any thoughts that your child may benefit from speech and language services: 1-844-4KIDS-11.
For more information about WeeTalk, visit WeetTalk.net.