Picture this: Shannon, a single mother of two young children, lives in a townhouse complex in the middle of the city. She uses public transit every day to drop her kids off at school and daycare before going to work. Then there's Joe and Ellie, who became best friends after meeting at the community garden just outside the retired-living apartment building where they both live. Finally, there's Mark and Brenda, who have eight-year-old twin boys and a teenage daughter. They live in their two-story home on the edge of town and take turns driving everyone to band practice, soccer and social events.
Depending on your own personal experiences and upbringing, any of these scenarios might be familiar. Each highlights a different way people might interact with built environments in their communities.
What is the built environment?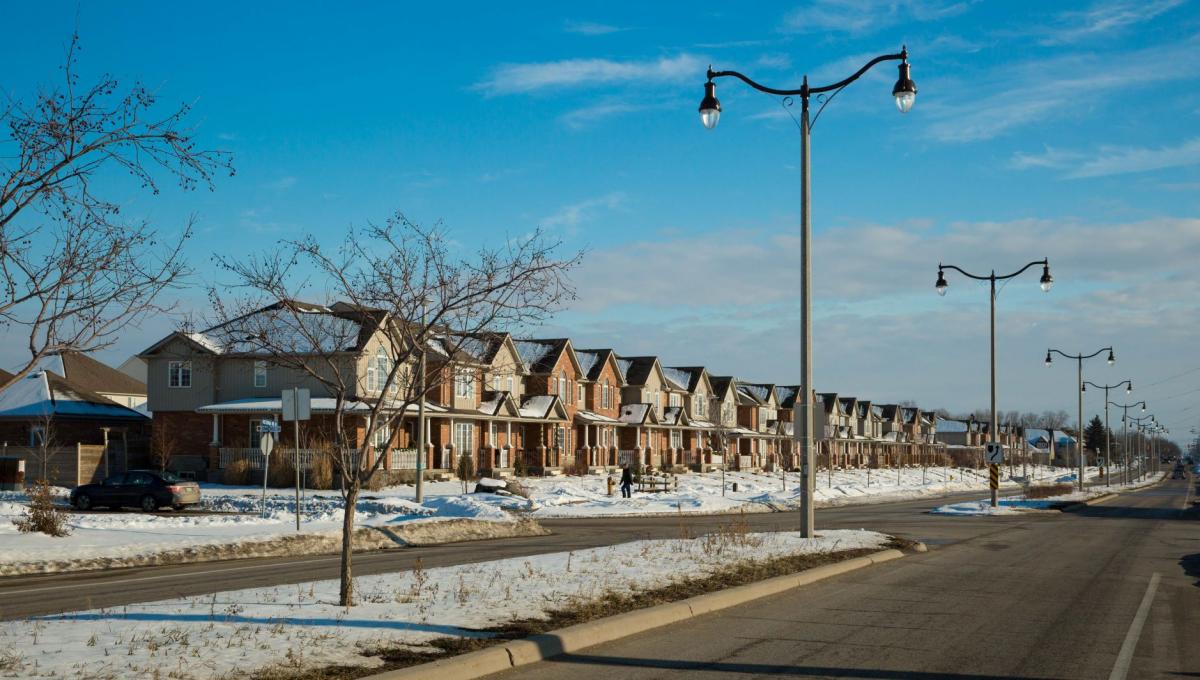 The built environment refers to person-made surroundings like buildings, parks, roads and walkways where people live, work and play. The built environment can influence how people get around and access different places, which can contribute to health or disease. For example, when a neighbourhood offers safe walking and cycling routes, parks and greenspaces, and access to healthy food outlets, people want to walk, bike or roll to these places!
When folks use their own power to get from one place to another, we call that active transportation.  Walking, biking or rolling is great for physical activity and helps people develop social connections in their community. It also reduces traffic and vehicle pollution and saves people money on gas and parking. All these things create a healthier community.
How can we encourage active transportation?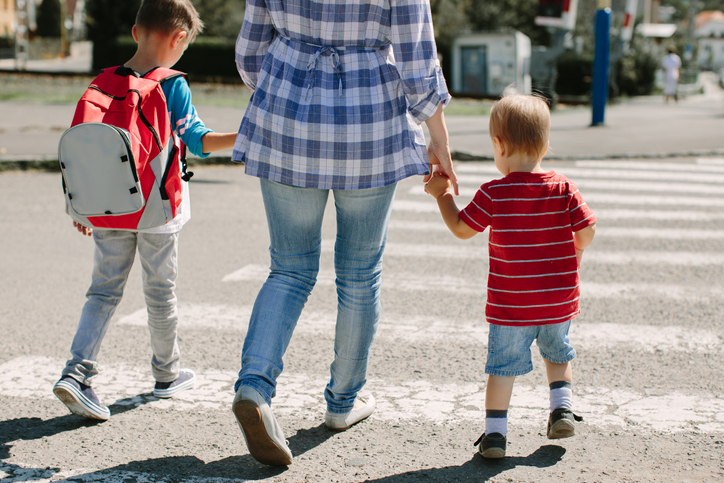 Communities can encourage active, safe, environmentally-friendly travel with sidewalks, bike lanes and transit routes everyone is able to use and get to. These design elements help residents:
Travel actively within their neighbourhood
Feel safe and connected
Easily get to places they need to visit
Let's think back to Shannon and her two young children. Walking to the bus stop each morning helps her family start their day with some physical activity, which will boost their brain health for school and work. Walking and taking the bus also helps create safer school zones by reducing the number of cars outside schools. Walking reduces air pollution too.
Joe and Ellie, who met at the community garden near their retirement complex, were able to grow fresh vegetables and meet friends in their neighbourhood. Parks and open greenspace let people exercise, enjoy the natural environment and socialize, which supports their health and well-being.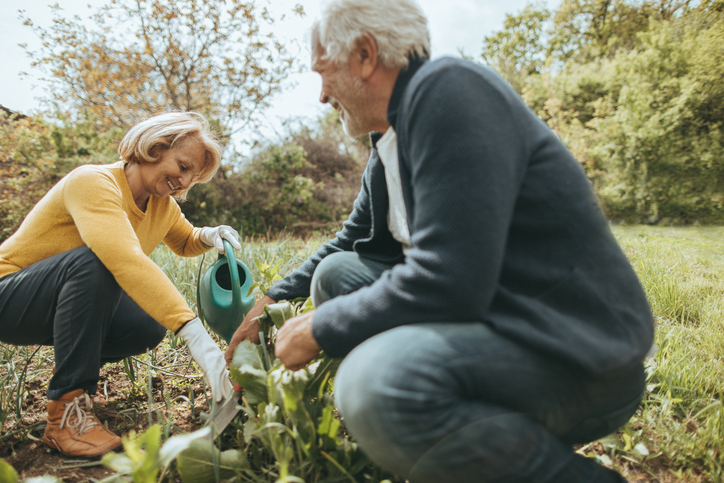 Finally, we've got Mark and Brenda, who are busy driving their children to daily sport and social activities. They use their car most often to help them get around because their neighbourhood is not as close to or connected to schools, parks, recreation, transit or other houses.
So, what does all this mean?
Day-to-day tasks are more convenient when neighbourhoods are designed so that people can get from their homes to shops, services, parks and greenspaces by walking, biking and rolling. This is called 'mixed land use'. Mixed land-use neighbourhoods help people stay active and healthy, socialize with others and shop locally (which can make the community money).
Simply put: when the healthiest choice is the easiest choice, everyone benefits!
Working together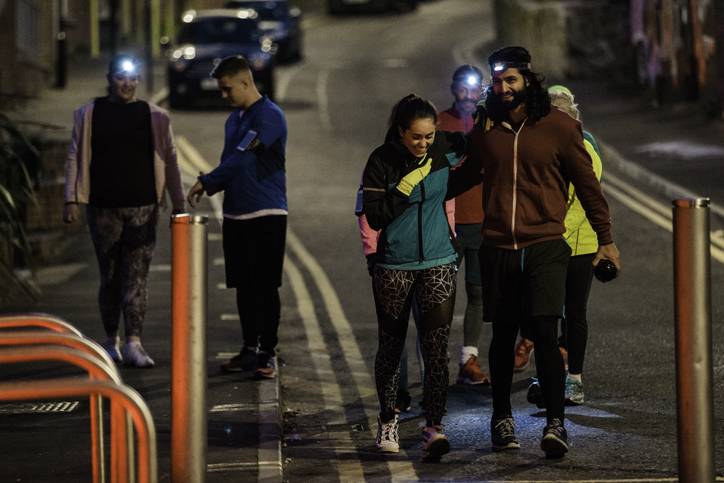 We recently completed a project with four local municipalities (Town of Orangeville, Town of Shelburne, Township of Centre Wellington, and the City of Guelph) to collect information about how well the built environment supports the health of residents. We were interested in:
How neighbourhoods are designed
What the transportation networks are like
Where the parks and greenspaces are
If people could get to healthy food sources
We also surveyed residents to find out:
What they know about the built environment and health
How they see their neighbourhoods
How they travel in their neighbourhoods
What built design features they prefer where they live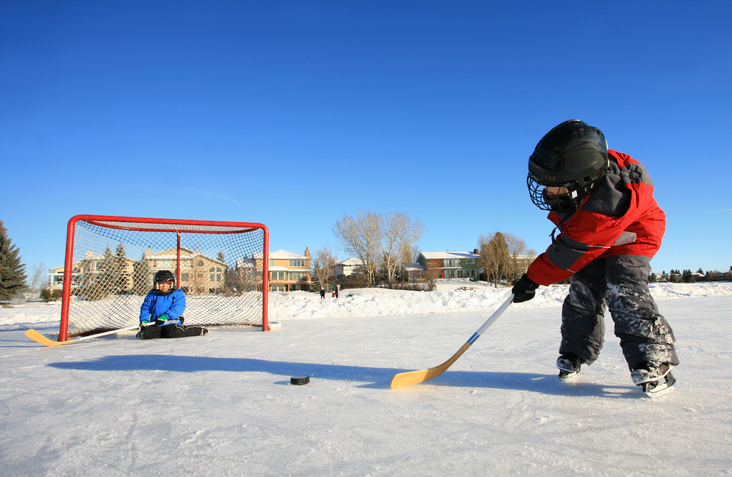 We combined the survey results with physical measurements of the built environment. For example, when residents reported that their neighbourhood was designed with mostly single detached homes that were further apart, did the actual dwelling density in their community match this finding?
Likewise, we compared:
How well streets are connected
The distance between houses and points of interest
Residents' responses about whether they felt they could walk, bike or roll to places like a school, grocery store, or park
This type of comparison allowed us to get a better understanding of the built environment in these communities.
What did we find?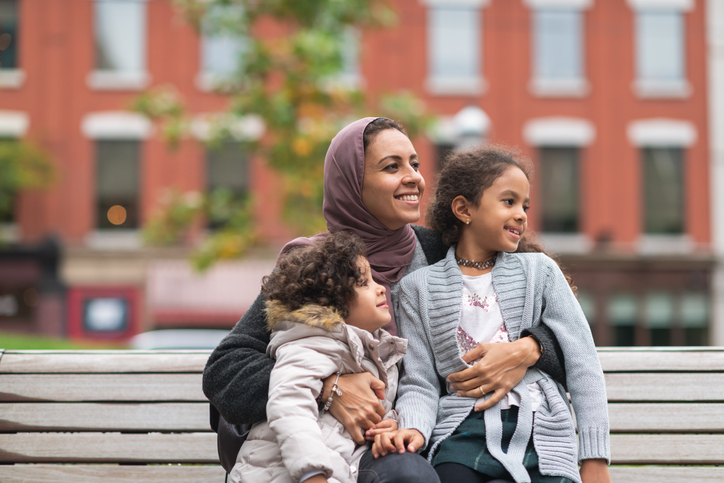 We found strengths in each community's design, and we also found opportunities for improvement that would support people's health regardless of their age, ability or family scenario.
For example, the sidewalks that Shannon and her children use give the family a safe way to walk to and from the bus stop, which helps them get to school and work each day.
Creating trails or pathways to connect neighbourhoods like Mark and Brenda's to more central areas of town may give the family a chance to park their car and instead, bike to the twins' sporting events or have their daughter walk to meet up with her friends.
Another example of healthy community design is thinking about including outdoor gathering spaces, community gardens, or playgrounds in subdivisions or retirement complexes like the one Joe and Ellie live in. These can encourage people to be physically active and to socialize with others.
We hope you've learned a little more about how neighbourhood and community design can support health. Is building an environment that encourages health and well-being important to you? If so, you can take part in urban planning decisions in your community! Look for public engagement workshops and events where you can share your voice.
Want to know more?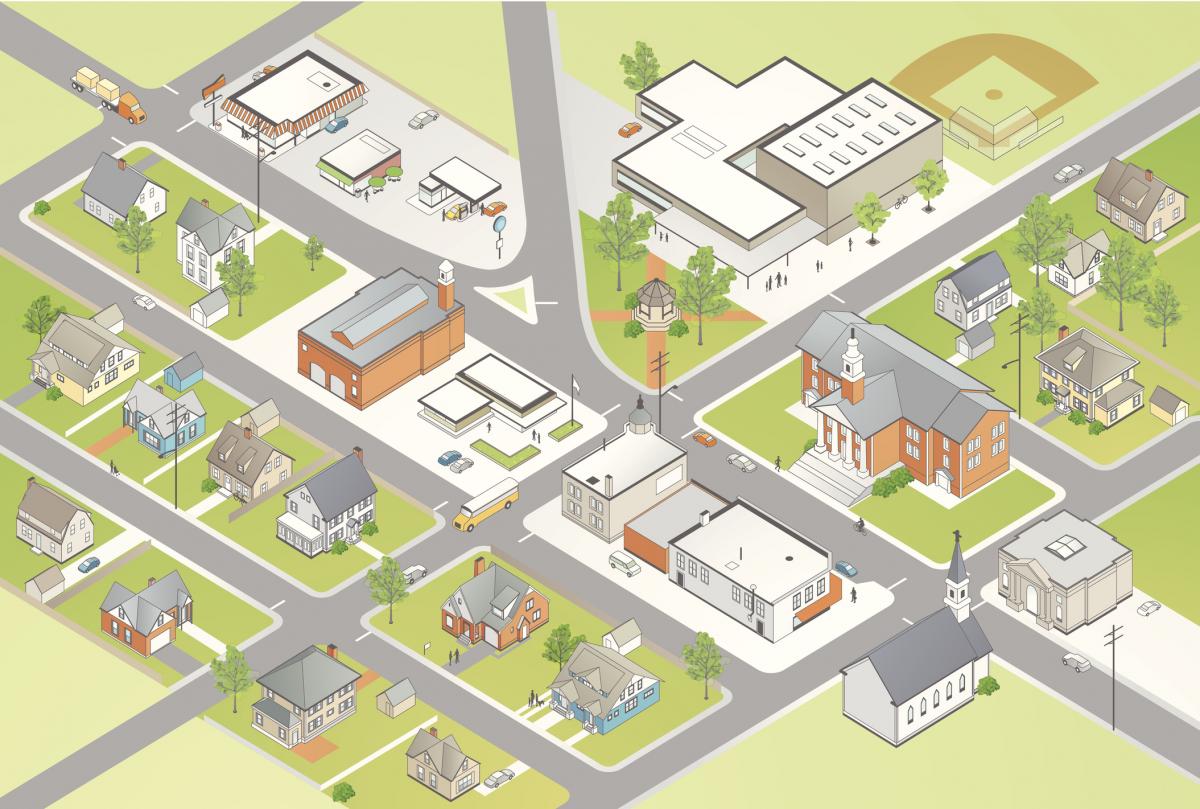 Read the full Healthy Community Design Baseline Indicators Project reports for the Town of Orangeville, Town of Shelburne, Township of Centre Wellington, and the City of Guelph.