The expression "Hindsight is 20/20" has taken on a whole new meaning this year. 2020 - the year that feels like it's taken 4 years when we are only just over halfway through! If we could go back in time and tell the January 2020 version of ourselves what was in store for us this coming year, I don't think we would have believed it!
This year has been challenging, no doubt about it. As a public health professional, I know that we have asked a lot of all of you. We've asked you to stay home, stay away from family and friends, change your daily routines and adopt new 'normals' when out in public. Specifically, in WDG region, we asked you to be leaders in the community and be the first public health region in Ontario to wear face coverings in most indoor commercial establishments. Please know, we haven't taken these decisions and recommendations lightly.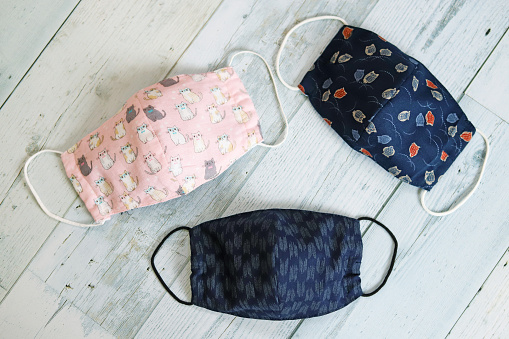 We understand that wearing a face covering can be uncomfortable and often inconvenient. We recognize that not everyone is able to wear a face covering for specific reasons. We realize you've probably washed your hands more times in the last four months than possibly in your entire life! With that said, we also know these public health guidelines have and will continue to make a difference in the fight to reduce the spread of COVID-19 in our community.
Moving forward
As we approach mid-summer, with stage 3 reopening underway, we are starting to see elements of our familiar life before COVID-19 began. It can be very tempting to start to slack on those public health recommendations we've been reminding you about, almost daily, for over four months now. If you're feeling tired of the COVID-19 guidelines, that is completely understandable and you're not alone.
"Pandemic fatigue" can occur when people get tired of the pandemic measures and become less likely to follow public health practices or simply begin to drown out those messages. A natural sense of burnout can happen since we've had to stick to these public health measures for such a prolonged period of time. Pandemic fatigue can be experienced differently for everyone but often presents itself as feeling restless, irritable, lacking motivation, and difficulty concentrating on tasks. You may even notice yourself withdrawing from socializing with others or physical symptoms such as changes in eating and sleep habits.
Pandemic fatigue may be experienced more by youth and young adults whose social circles are not as clearly defined yet and socializing to build friendship networks and romantic relationships are an important focus in this stage of their life. So unlike their parents or younger siblings who may be okay with sticking within their immediate social circle, youth and young adults may be tempted to break the rules as they perceive their risk of COVID-19 harms to be low.
We know you're eager to return to some normalcy, but we can't quit now! In a joint letter released by Dr. Nicola Mercer and Mayor Cam Guthrie this past week, they shared how important it is for us all to stay focused on the goal of stopping the spread of COVID-19:
"We know what works; our progress over the past few weeks is proof than we can reduce the spread of this virus. Now more than ever, we need to remain vigilant. Wash your hands, stay at least 6 feet away from people outside your household or social circle, and wear a mask when you're asked to. These are simple things we can all do, and they've gotten us this far. Let's keep the momentum going."
So how do we overcome pandemic fatigue?
Remember that our actions impact a greater number of people than just ourselves and our immediate social circles.
Realize that each interaction can have a ripple effect to spread the virus.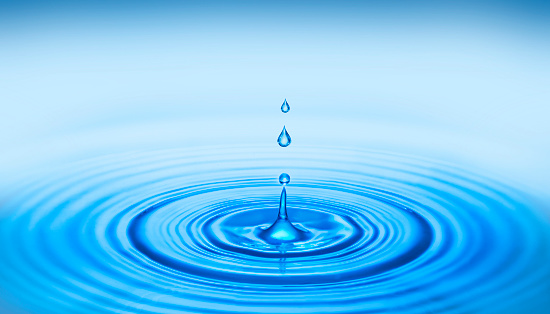 Respect that everyone is going to 'return' at their own pace.
Choose activities/locations that will make it easy for you to continue to follow public health guidelines. For example, have a picnic in the park with friends or family where you can maintain physical distancing rather than meeting up for a meal inside a restaurant.
Try to become more self-aware and recognize possible feelings of pandemic fatigue.
Practice self-compassion, it's okay not to be okay.
Reach out for support if you become overwhelmed.
How can we return to being social and going out in public?
The Public Health Agency of Canada released some helpful suggestions on how to go out safely during COVID-19. They recommend you should avoid closed spaces, crowded places and close contact.
They also provide examples of low, medium and high-risk activities. Here are a few examples:
Low Risk
Ordering takeout/delivery from a restaurant.
Socially distanced picnic at the park.
Backyard BBQ with social circle.
Medium Risk
Going to your local public pool to swim.
Climbing on play structures at the park.
Eating on the outdoor patio at a restaurant.
High Risk
Dining inside a crowded restaurant.
Attending an indoor house party with people outside of your social circle.
Going to bar to watch a sports event on tv.
Factors that can decrease the level of risk
Follow public health guidance (physical distancing, wash hands, wear a face covering).
Gather outdoors whenever possible.
Gather in smaller groups, preferably with consistent social circle.
Gather for shorter durations of time (especially if a larger group and indoors).
Stay home if you are feeling ill.

Halftime Inspirational Speech
We are in a unique spot right now. We have learned a lot from being in this first wave and because of our collective efforts to flatten the curve we now have a chance to come up for air and regroup. However, there is still the possibility of a resurgence of COVID-19 cases and a looming second wave in the near future. As I said previously, I know we as public health professionals have asked a lot of you, and we thank you for your tireless efforts, but our fight is not over, we all need to stay the course.
I have watched my fair share of inspirational sports movies and I can't help but feel like this moment is that pivotal "halftime scene". The team is back in the locker room together at halftime. They are exhausted, feeling banged up and bruised, and unsure of how much energy they have left in the tank to continue for the second half against a strong opponent. If this is our moment, the coach's inspirational speech would go something like this…
Team, you should be so proud of yourself, I know I'm proud of you. What you have accomplished over the last few months is remarkable. You were challenged in so many ways and the level of resilience, creativity, and compassion for one another that I saw is something I will never forget.

We have come too far to quit now. I know you're tired, but we can't give in! We need to take what we've learned in this first half and use it to our advantage in the second half. It's our collective strength as a team that is going to propel us to success. Each of you has a role to play, regardless of how big or small it may seem.

So, let's take this time together during halftime to regroup, refuel and re-energize. That way, we can step out onto that playing field for the second half stronger than ever, ready to compete, and prepared to do everything in our control to win this thing!