Guelph has always been a community filled with care and concern for those around us. A love for animals also runs deeply through our veins. That's why I knew introducing the idea of caring for our community's most vulnerable populations and their pets together would be welcomed with open arms.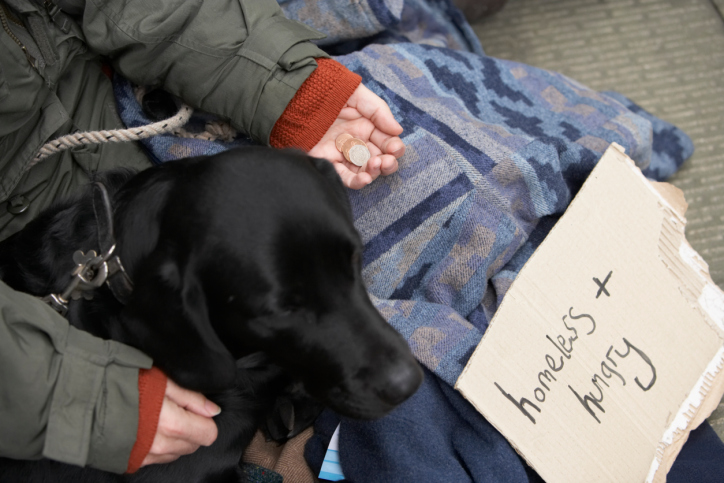 When I first met Dr. Michelle Lem in 2011 in Hamilton, I knew I had met a very unique individual. Her passion for reaching out to the homeless and vulnerably housed population to help them care for their pets was infectious. When I attended my first clinic, I was filled with a sense of happiness as I observed how grateful the clients were that someone was looking out for their furry family member's health.
With Guelph being home to the OVC (Ontario Veterinary College), it boasts a wealth of veterinary professional volunteers, whose life's' work is dedicated to caring for our four-legged friends. Signaling to me that the Community Veterinary Outreach using the One Health approach would be supported, and be successful here.
Research has shown that 12-19% of the homeless population are pet owners. A group that typically puts their animal's health ahead of their own. So, together with the Community Veterinary Outreach program, we used the One Health approach where veterinary professionals tend to the animal needs while Public Health professionals tend to the people whose pets are also being cared for.
The Guelph community held its first pilot clinic on Monday, April 27, at the Guelph Drop-In Centre. In total, 20 animals were examined, vaccinated, treated for internal and external parasites and implanted with a microchip. Meanwhile their guardians received education and advice on nutrition, dental care, behaviour, and the benefits of sterilization. Fifteen owners were offered immunizations, smoking cessation, harm reduction supplies, dental kits, and a chat with a Public Health Nurse.
Our next clinic is slated for the end of October and Public Health hopes to offer the flu shot, as well as a free consultation with a dental professional.
I know the Public Health team is already looking forward to our next clinic where we can help make a difference and meet some new furry friends!
Do you tend to put the health of those in your family, including your pets ahead of your own? Let us know below!