The rate of high-risk alcohol consumption is higher in Dufferin County compared to the provincial average. In one way or another, alcohol affects everyone in a community. We hit the streets (and offices) of Dufferin County to hear what local residents and professionals had to say about alcohol-related harms in their communities.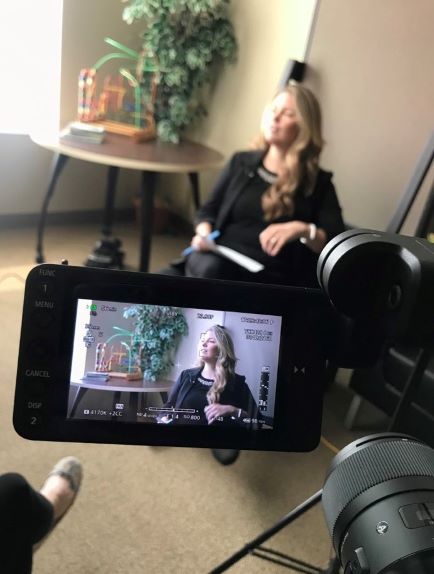 We heard from doctors, police, EMS, an addiction counsellor, a Town Councillor, the FASD community coordinator and individuals with lived experience of addiction and FASD (Fetal Alcohol Spectrum Disorder), as part of the alcohol awareness campaign Last Call Dufferin.
The participants had a lot to say about how alcohol affects their lives and how alcohol-related harms impact the community. They spoke, and we listened. Their stories may surprise you. You can watch all videos at alcoholstories.ca.
1. We heard that alcohol is a problem in Dufferin County.
"Dufferin County still has this idea that you know that [alcohol use] is not happening here, and I don't think the community realizes that people overdose on alcohol as well", said Kristy Fearon, Addiction Counsellor, Family Transition Place.
"I certainly think the community needs to be concerned about alcohol use and misuse", shared Dr. Paul Scotton, ER Chief, Headwaters Health Care Centre.
2. We heard that much like other places in Ontario (and Canada), the social norms in Dufferin County contribute to alcohol use and its associated harms.
"We are immersed in a drinking culture, we not only accept it but we do promote [alcohol use]", shared Tara Leskey, FASD Action Coordinator, Dufferin Child & Family Services.
"It's not just about an individuals' decision in a particular circumstance to drink or not to drink. If you're picturing a young person at a party you're thinking about, 'what is everyone else doing at that party, is it socially acceptable; socially promoted to be drinking alcohol at the party?'" said Dr. Matthew Tenenbaum, Associate Medical Officer of Health at Wellington-Dufferin-Guelph Public Health. "If you have a society that is less pro-alcohol you might think differently about how you consume".
3. We heard about the stigma associated with alcohol use and addiction.
"Addiction honestly has no preference, it can affect anybody at any time", shared Kristy Fearon, Addiction Counsellor, Family Transition Place.  "You would just kind of hope that people would realize that there's more to the story, that addictions don't just kind of happen."
"I wanted to share my story because there's a huge stigma surrounding [Fetal Alcohol Spectrum Disorder], the causes and effects", said Bobby about his experience of living with FASD, a disorder that results from exposure to alcohol during pregnancy.
4. We heard about some of the unique challenges that women face when it comes to alcohol and the damaging mommy marketing by the alcohol industry.
Julie, Orangeville resident; mother and author of 'Sober Julie' blog shared her perspective:
"The alcohol companies got very wise, they always understood that the women were the people in the household who spent the budget, so the marketing company targeted them for alcohol.  There's the mommy wine culture- you can go online and purchase a flask that is disguised in a diaper bag…. that is catastrophic…it's a lack of self care, it's a lack of understanding and we're being conditioned to accept it".
5. Finally, we heard that alcohol costs the community and often has devastating impacts.
"The consequences [of alcohol use] can range from a nasty hangover to death", shared Simeon Ouellette, Paramedic, Dufferin County EMS. "We've got families in our community that have had their lives ripped apart because of somebody's bad decision to get behind the wheel, or to get into an altercation".
"Every police officers worst nightmare when they have to knock on somebody's door at a late hour of the night or early hour of the morning to break the news that a tragedy has happened, and it's been alcohol related and it's 100% preventable", said Constable Scott Davis, Orangeville Police.
We invite you to consider the topics shared in these videos and how alcohol plays a role in your life, and if you feel comfortable to do so, to share your alcohol story at alcoholstories.ca.