How do you feel when you see someone breastfeeding in public? Do you feel uncomfortable and look the other way? Do you wish they would cover up or go somewhere you don't have to see it? Or do you smile and think, "good for them, they're feeding their baby and meeting their baby's needs"?
Unfortunately, breastfeeding shaming in businesses and public spaces is a controversial issue that parents continue to face every day. This is why it's important to start the conversation, ask questions, and educate both parents and businesses on their rights and responsibilities.
Breastfeeding in public is a right
Breastfeeding parents continue to be asked to cover up, move to another place, or leave a place all together. According to the Ontario Human Rights Commission, this is illegal.
Breastfeeding in public is good for babies and moms
Babies get hungry at unpredictable times. Breastfeeding in public means parents can continue with a daily routine, socialize and get things done. Breastfeeding is a normal and natural way for babies to eat, at home, while running errands, visiting friends or going to events.
By law you can't ask a person to stop, cover up or move to another area that's more discreet.
Recently a group of young parents along with the Ottawa Hospital Research Institute created a video, Flush the Toilet on Breastfeed Shaming, to demonstrate the point that breastfeeding parents should not have to feed their baby in the washroom:
Make Breastfeeding Your Business!
Wellington-Dufferin-Guelph Public Health is launching Make Breastfeeding Your Business, a community campaign to increase awareness and support for breastfeeding in public, specifically in businesses. Interested businesses are invited to meet with a public health nurse who will provide information and a tip sheet to share with staff, as well as a window sticker that the business can proudly display to show their support of breastfeeding in public spaces.
Owners and staff are also encouraged to take their picture showing their support and Public Health will promote these breastfeeding-friendly businesses on Twitter, Instagram and Facebook using the hashtag #makebreastfeedingyourbusiness.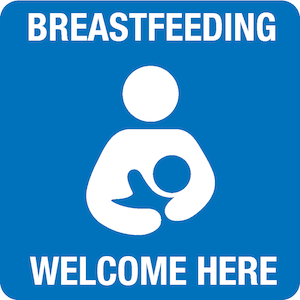 Breastfeeding support is good for business
Proudly promoting your business as breastfeeding-friendly is a good business decision. By creating a safe space where all feel welcome, you will improve your standard of customer service, foster a positive relationship with your community and potentially attract new and returning clients and customers.
Local businesses taking action
Many local businesses have already joined the Make Breastfeeding your Business initiative. These client-focused business owners want their businesses to be as welcoming as possible for parents and are happy to support this campaign and contribute to the goal of socially normalizing breastfeeding in their community.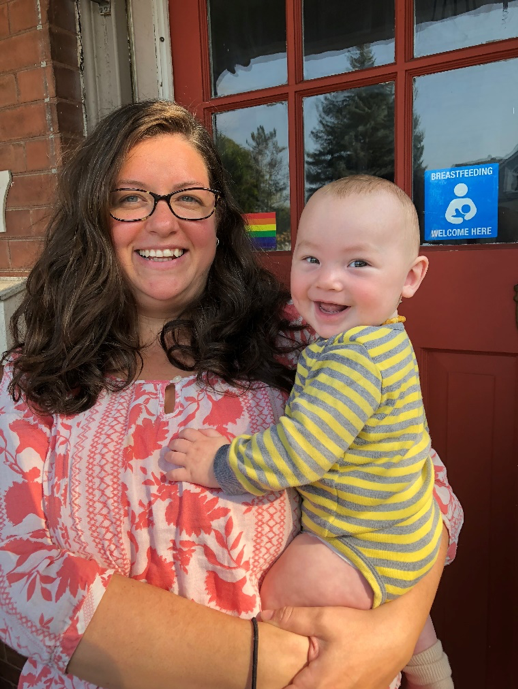 Dana, co-founder of Coworking Parents Studio, Guelph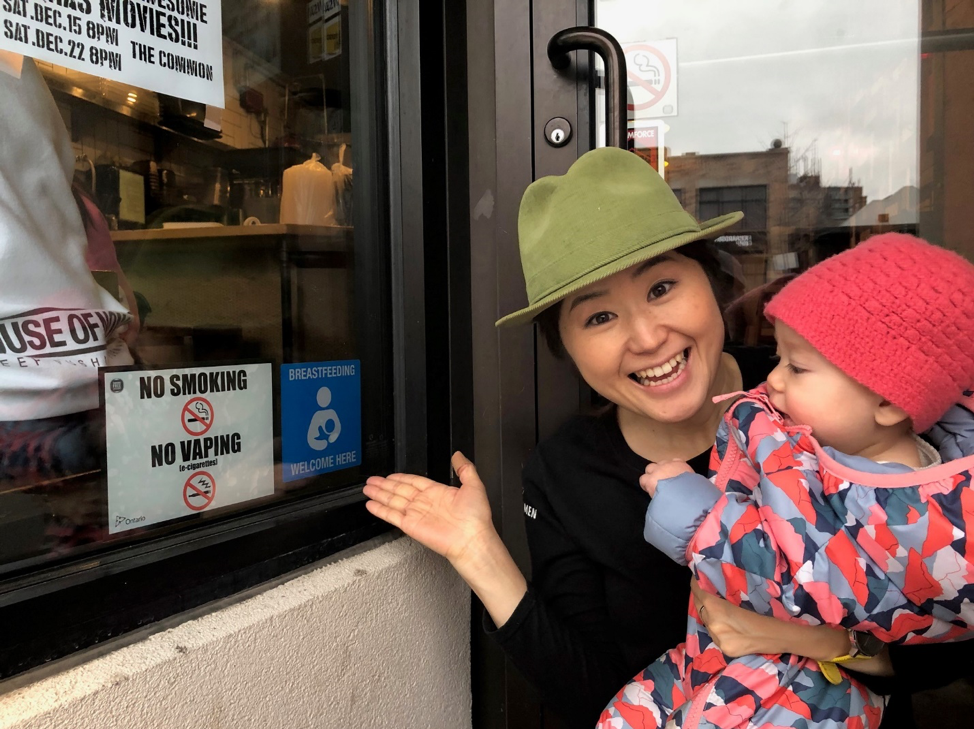 Miki, co-owner of Crafty Ramen Noodle Shop, Guelph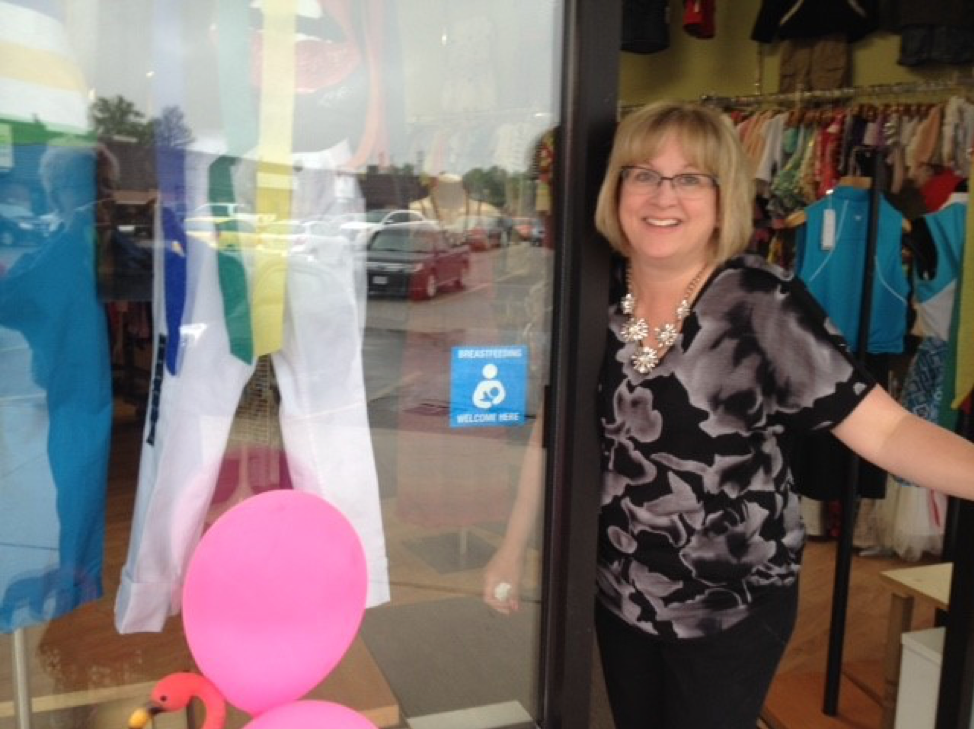 Holly, owner of Smitten Apparel, Guelph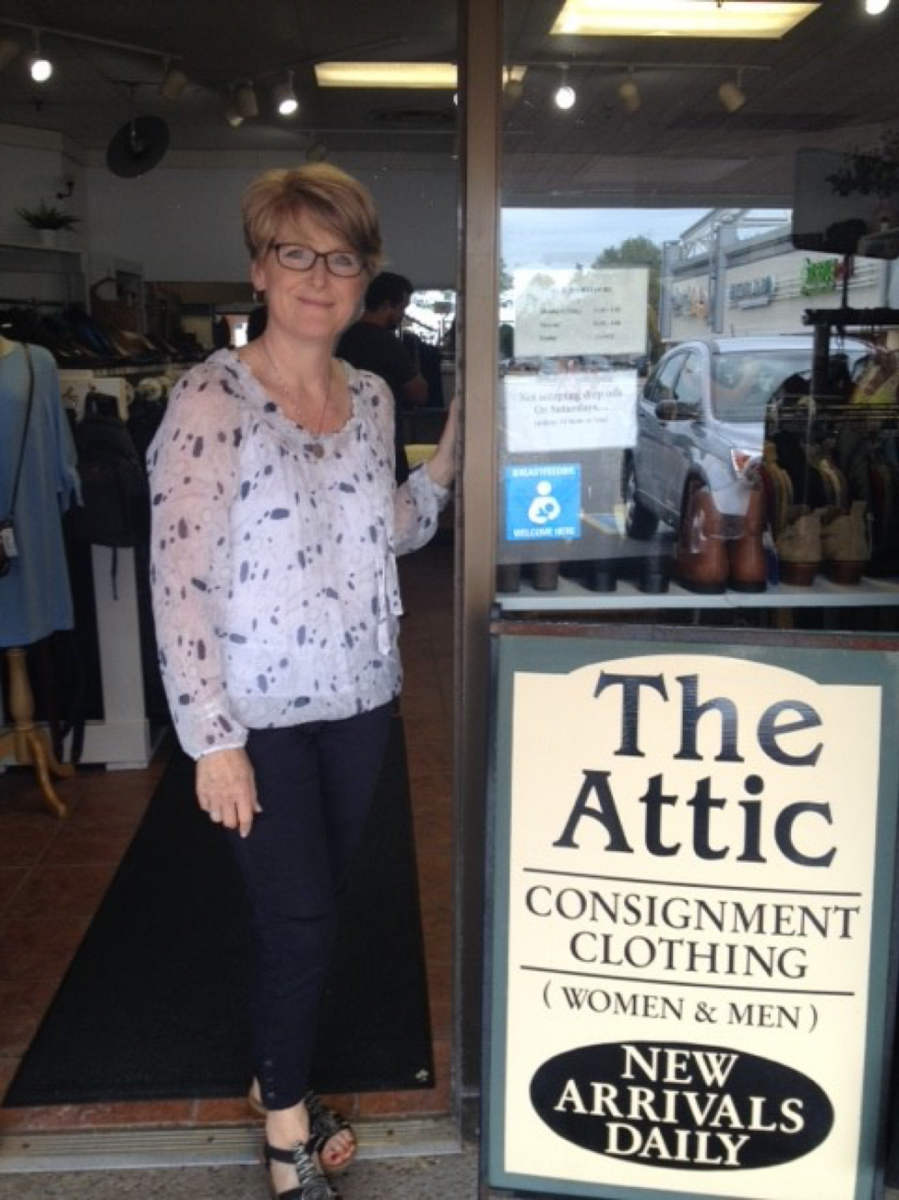 Jackie, owner of The Attic Consignment Clothing, Guelph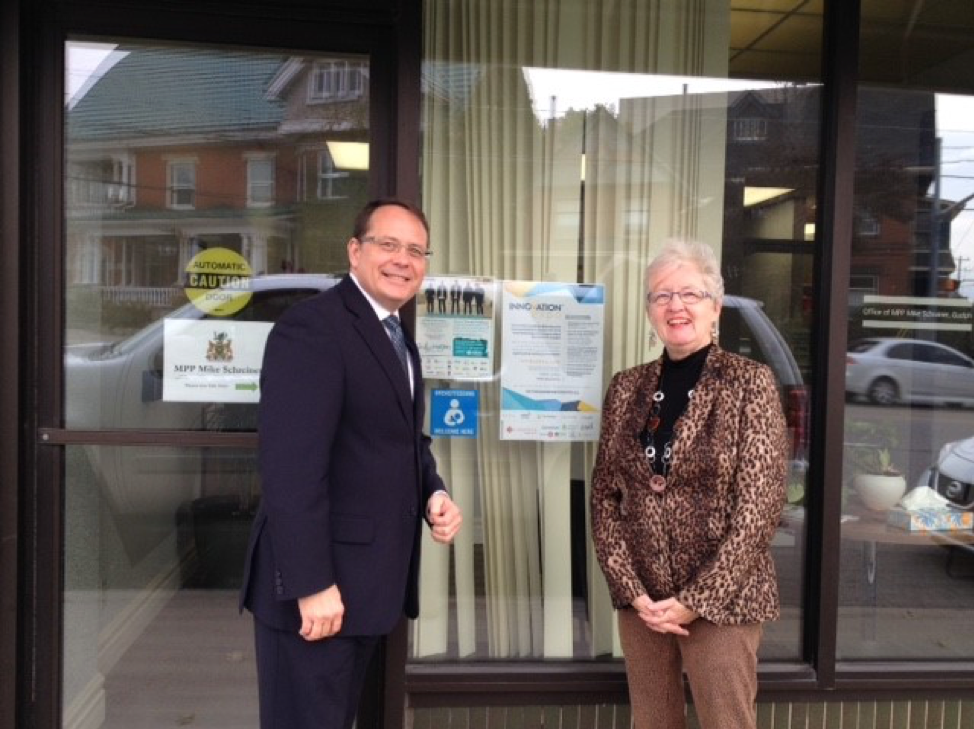 Mike Schreiner, Guelph MPP, pictured outside of his Guelph office with Penny Van Esterik, member of the Community Breastfeeding Collaborative of Guelph.
Talk to us
Would you like to be a breastfeeding-friendly business? Contact us on Facebook @LetsTalkParenting or call Wendy Lahey at 1-800-265-7293 ext. 4232 to arrange a meeting with a nurse.