Going to school is an important part of growing up. Making sure kids walk out the door each morning with a healthy lunch is equally important.
Why you ask?
Healthy eating is important all the time, but while kids are in school, healthy eating has been proven to improve a child's ability to concentrate and supports their growth development.
So what should you put inside the lunch box?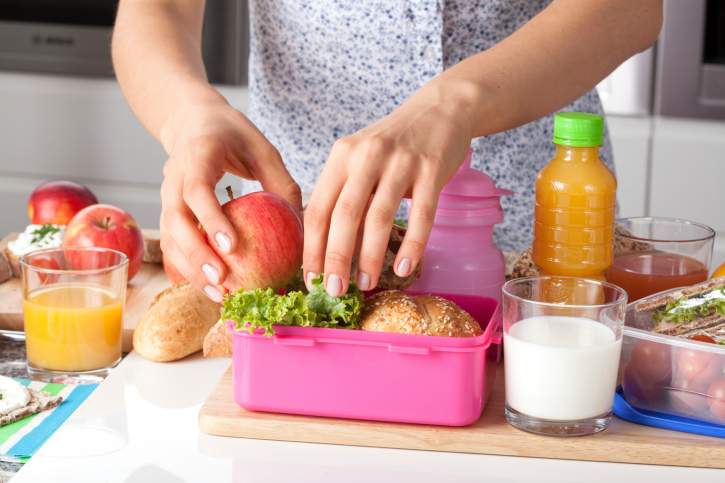 According to our Public Health Nutritionist Doreen Henderson, a healthy lunch includes at least one item from each of the four food groups in Canada's Food Guide:
Doreen also recommends considering your child's favourite foods when packing lunches and even getting them involved in the lunch planning and packing process. It's one of the best ways to make sure lunch actually gets eaten instead of getting thrown out, traded away or brought back home untouched at the end of the day.
And, while we as parents want lunches that are not only quick to prepare, but nutritious to keep our kids energized throughout the day, kids tend to gravitate towards convenience products they've seen advertised on TV, or in their friends lunch box at school. A great compromise is to create your own fancy and colourful packaging that houses your healthy choices inside.
We realize it can be hard to plan and pack lunches when you are in the rush of the busy school season, so here are a couple of quick and yummy ideas:
Grab n' go

Wash and cut up fruit and veggies when you get home from the grocery store or market and pack them into individual serving sizes and pop them in the fridge. They're ready to pop into a lunch any time you need something quick!

Wrap n' roll

Put separate ingredients for a wrap in your child's lunch. Let your child put it together at school (the one time it's ok to play with their food!), or roll up slices of deli meat with a fancy toothpick and you are good to go.

Fast frozen

Make healthy muffins or granola bars and freeze them individually, take it out of the freezer the night before and it'll be ready to eat at lunch the next day

Hands-on

Pack mini pitas with hummus for them to dip, or slice a kiwi in half and include a spoon.

Smile-friendly foods

Crunchy vegetables and fruits like carrots or apples are like nature`s toothbrush. Though we still recommend where possible that kids rinse with water after eating or brush their teeth!
Isn't healthy eating expensive?
You don't have to break the bank to eat healthy. If you buy local, in-season, fresh produce, despite what you may think, it's usually the most budget-friendly choice.
What about drinks?
Doreen suggests packing a reusable water bottle that kids can drink and refill as needed. Packing milk or taking part in school milk programs is also a great idea. We know that kids who drink milk at school are more likely to meet their daily calcium intake than kids who don't. It`s best to avoid drinks that are high in sugar like sweetened punches, juices and pop.
How do I make lunch fun?
Pack smiles into their lunches by slipping in a joke, a new pencil or pen, or try turning a boring sandwich into a cool-shaped adventure with a cookie cutter!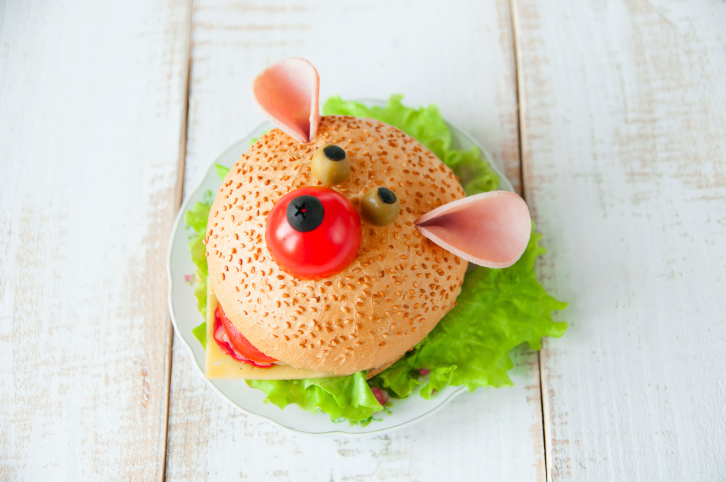 It's also important to note that for some children, food allergies can be very serious. So, before you start planning, double check with your child's school or teacher to see if there are any foods that should be avoided.
For more information about packing healthy lunches, recipe ideas or ideas for planning lunches for a balanced school day, visit Unlockfood.ca. Or, for information on healthy school fundraisers that your child's school may take part in check out Fresh from the Farm.
Tell us, what's your favourite quick and easy lunch idea?