You may, or may not have noticed that filling up your grocery cart with healthy, nutritious foods is getting more expensive. But, how would you feel if you could no longer afford healthy food for your household?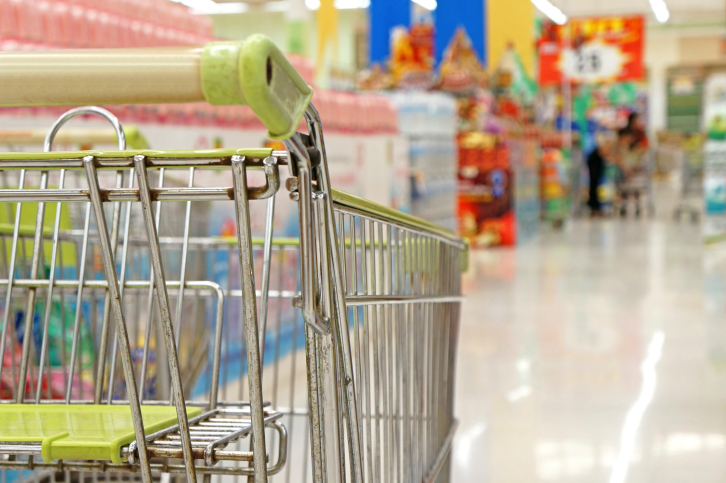 For many families in our communities, not being able to afford healthy food to put on the dinner table is a reality.
Every year Public Health units across Ontario monitor the affordability of healthy food. The Nutritious Food Basket (NFB) is a tool used to measure the basic cost of purchasing healthy foods in relation to individual or family income.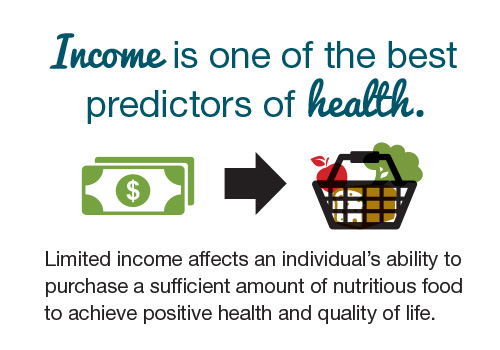 Food costs are rising and many low-income families are not able to afford healthy food. In fact, there has been a 25% increase in the cost of food from 2009 to 2015. In 2015, the weekly cost of a NFB in the Wellington, Dufferin and Guelph regions for a family of four was $209.42, totaling $907.79 each month. Although many have sufficient income to purchase the NFB, the situation is very different for households with low incomes.
To put it in perspective, a family of four with the average Ontario income spends 13% of their income on the food in the Nutritious Food Basket. However, a family of four on social assistance would needs to spend three times as much, or 41% of their income to purchase the basket.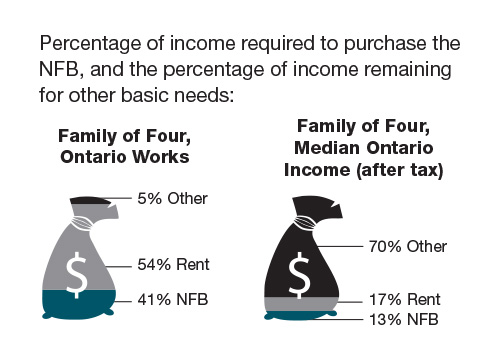 Local statistics have revealed an increasing number of families receiving social assistance and higher volumes of households are supported by local emergency food providers. Many individuals and families have to cut their food budgets to afford shelter and other important expenses such as housing, childcare, transportation and utilities.
Food insecurity is a serious problem because of its harmful impact on health. Health impacts may include:
An increased risk for lifestyle-related chronic diseases
Reduced productivity at work or in other areas of life
High levels of stress resulting from not knowing if food will be available at all times
Depression
Difficulty participating in social activities that revolve around food
Struggles with fully participating in community life
Food insecurity also causes a greater need for accessing our healthcare system more often by households with low incomes. As the severity of household food insecurity continues to increase, so too will the total cost of healthcare for society as a whole.
Locally, many families that can't afford food also face barriers accessing emergency food services. These barriers can include:
Restrictive eligibility requirements
Difficulty accessing information
Emotional stress having to seek out food assistance, and
Feelings of stigmatization while accessing services and irregular hours
Wellington-Dufferin-Guelph Public Health recognizes the importance of collaborating with community groups to increase awareness and to take action on addressing food insecurity. These groups include Guelph & Wellington Task Force for Poverty Elimination, Headwaters Food & Farming Alliance, The Seed Community Food Hub Committee, The Guelph Wellington Food Round Table, and the Centre Wellington Social Justice Group.
So, what can you do to help?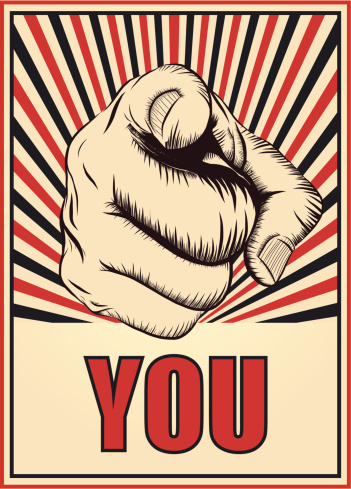 Make it a personal or business goal to learn more about the issue of food affordability and food insecurity in your community and get involved in supporting the work that is being done to help combat the issue.
Consider becoming an advocate and get involved in activities working to create long-term solutions to food insecurity, so that one day, everyone in our communities can have access to healthy foods.
Offer support to emergency food services, meal programs or other community food programs that, in turn, offer support to individuals and families in need.
If making a food donation to emergency food providers, donate nutritious items or better yet, grocery gifts cards that provide clients with an opportunity to purchase their own food based on the needs of their household.
Learn more about the Nutritious Food Basket and food affordability in our region by reading the Ontario Nutritious Food Basket 2015 report.
Finally, if you have difficulty affording healthy, nutritious food for your household, the WDG Food Access Guide provides more information on the support services available in our local communities.