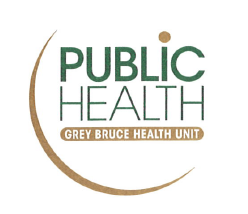 July 27, 2018 
The Honourable Doug Ford 
Premier of Ontario 
Legislative Building, Queen's Park 
Toronto ON M7A IA1
Dear Premier Ford; 
Re: Implementation of Smoke-Free Ontario Act 2017
The Board of Health for the Grey Bruce Health Unit urgently requests the provincial government proceed with the immediate implementation of the Smoke-Free Ontario Act 2017. 
This legislation is an important component of an over-all strategy that aims to substantially reduce the negative health impacts from tobacco use as it addresses electronic cigarettes (e­cigarettes) and other emerging products. 
These new products were not part of the smoking milieu at the time of the development of the existing Smoke-Free Ontario Act, and therefore not adequately recognized in the regulatory framework. The Electronic Cigarettes Act provides some level of mitigation, but does not fully address the use of e-cigarettes in public places and workplaces and the display and promotion of e-cigarettes in retail settings. Also of note, the evidence is unclear as to the value of e-cigarettes to support cessation while there is evidence they can act as a gateway for young people to engage in tobacco smoking (Public Health Ontario, 2016).
Currently, no legislation addresses the use of smoking or vaping of medical cannabis in public places and enclosed places. This normalizes the use of such products to youth and young adults and exposes all Ontarians to the harms of second-hand smoke and vapour. 
A consolidated approach, as taken by the Smoke-Free Ontario Act 2017, provides the best means to address many of these outstanding issues. 
Grey and Bruce Counties adopted smoke-free bylaws several years before the province introduced the Smoke Free Ontario Act. Our experience has seen a reduction in youth smoking rates. Today, an estimated 98% of 12 to 18 year-olds in Grey Bruce have never smoked a whole cigarette, up from 67% in 2000 (Canadian Community Health Survey, 2015/16). 
We also note that support for smoke free outdoor spaces in Grey Bruce is at an all-time high - ranging from 72% - 92% (Grey Bruce Health Unit 2014). 
We welcome the enactment of an enhanced and consolidated Smoke Free Ontario Act 2017 and the impo1tant benefits it will provide to protect the health of all Ontarians. 
Sincerely,
Al Barfoot
Chair, Board of Health for the Grey Bruce Health Unit
Cc: Christine Elliott, Minister of Health and Long-Term Care
Bill Walker, Member of Provincial Parliament, Bruce Grey Owen Sound
Lisa Thompson, Member of Provincial Parliament, Huron Bruce
Jim Wilson, Member of Provincial Parliament, Simcoe Grey All Ontario Boards of Health
Association of Local Public Health Agencies
Dr. David Williams, Chief Medical Officer of Health