As the warmer weather continues to approach, we are spending more time outdoors. Also, during the COVID-19 pandemic, more and more people are enjoying the outdoors gardening, spending time in the yard, or enjoying a walk around the neighbourhood while physically distancing, of course. However, the warm months also brings an unwelcomed guest… blacklegged ticks.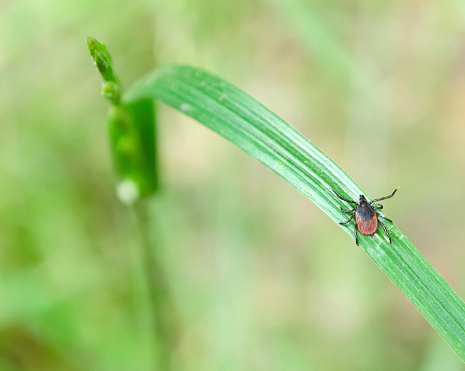 Blacklegged ticks (also sometimes called a deer tick) can carry Lyme disease, which is a serious illness caused by bacteria carried by the ticks. Lyme disease can be prevented if treated with antibiotics soon after a bite from an infected tick, so it's important to contact your healthcare provider as soon as possible if you believe you have been bitten.
These ticks can be found all over Ontario and the southern part of Wellington County (Puslinch) has been identified as a high-risk area. This map (PDF) shows risk areas where blacklegged ticks are established. Blacklegged ticks prefer deciduous forest areas, but can be carried and dropped anywhere by birds, so they can really be found just about anywhere. They do not fly or jump, but instead rest on low-growing vegetation where they can easily latch onto people or animals as they walk by.
Tick identification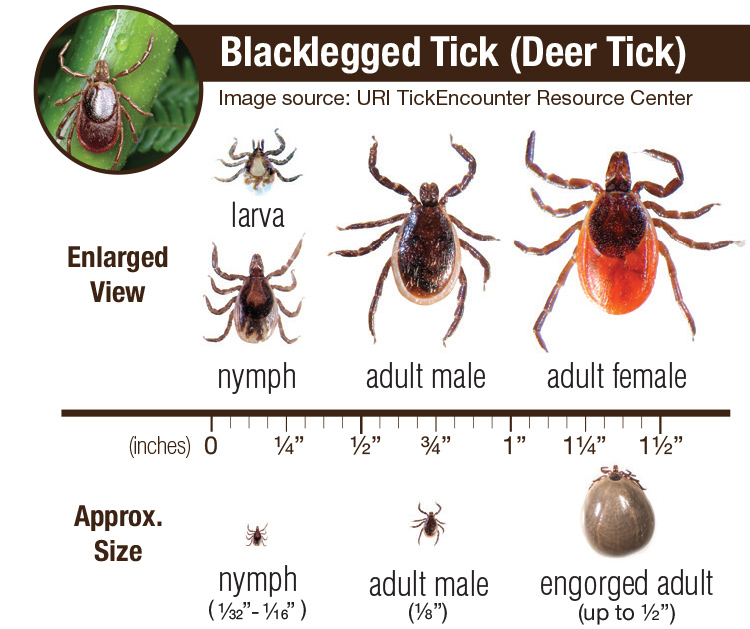 Due to the current COVID-19 pandemic, WDG Public Health is not currently accepting drop-off tick submissions for identification. Instead, we ask that you take a clear photo of the tick and submit it to PHI.Intake@wdgpublichealth.ca for identification. Public Health is also not able to send blacklegged ticks to Health Canada for testing. If you have any questions or for more information, please call us at 519-822-2715 ext. 4753.
Visit our Ticks and Lyme Disease page to learn more about how to prevent tick bites, and what to do (and what NOT to do!) if you are bitten by a tick. You'll also find great resources, including a downloadable Tick ID card that you can print and use to help for quick identification.