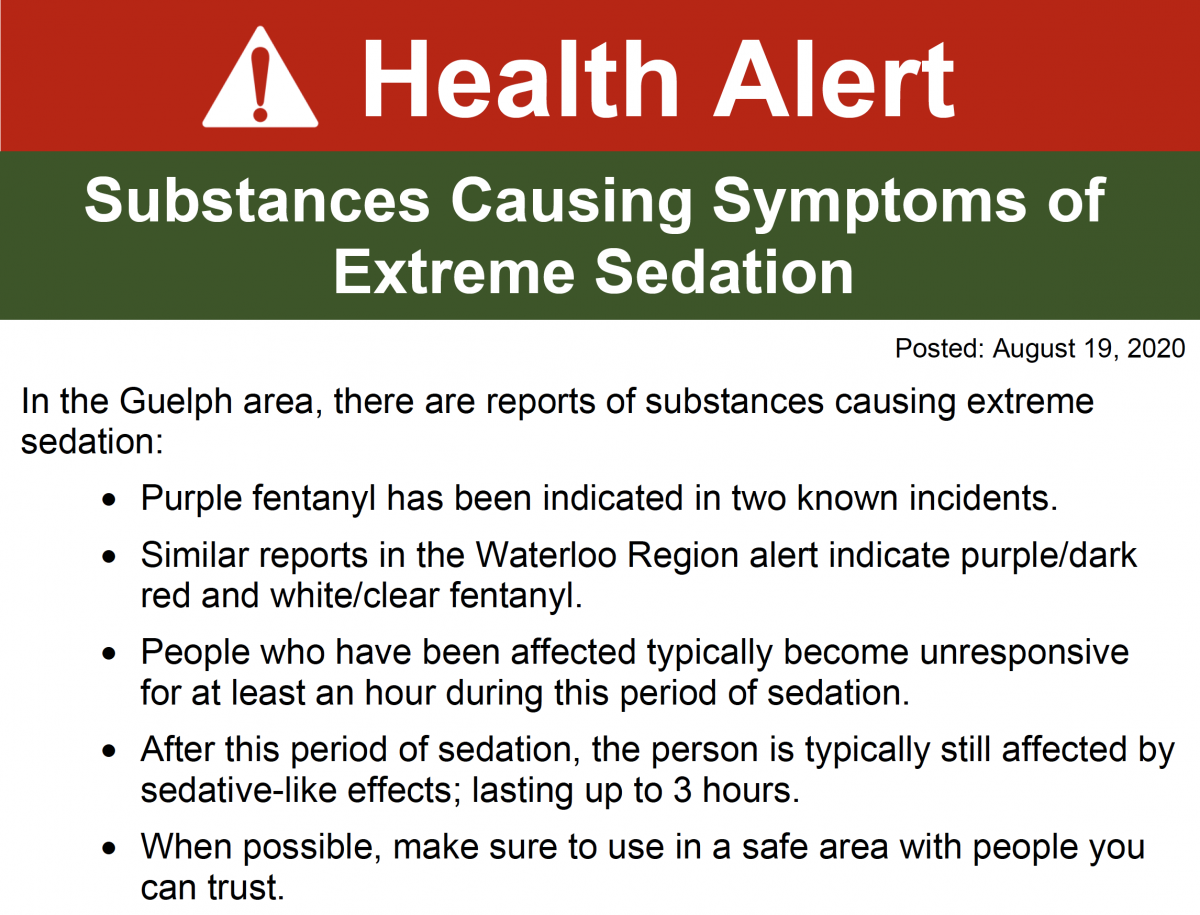 In the Guelph area, there are reports of substances causing extreme sedation:
Purple fentanyl has been indicated in two known incidents.
Similar reports in the Waterloo Region alert indicate purple/dark red and white/clear fentanyl.
People who have been affected typically become unresponsive for at least an hour during this period of sedation.
After this period of sedation, the person is typically still affected by sedative-like effects; lasting up to 3 hours.
When possible, make sure to use in a safe area with people you can trust.
Please continue to use the precautions outlined below to reduce your risk of overdose.
Reduce your risk
Carry naloxone
Never use alone. However, it is important to maintain 2 metres distance to protect yourself during the COVID-19 pandemic. Phone a friend or call the Overdose Prevention Line (1-888-853-8542) to make sure someone is available to check up on you.
Start low and go slow (e.g., with every new purchase, start with 1/3 of a normal dose)
Use the Consumption and Treatment Services Site (CTS) supervised by health professionals at Guelph's Community Health Centre located at 176 Wyndham St. N
Get a naloxone kit
You can get a take-home naloxone kit for free from pharmacies and other agencies in the Wellington-Dufferin-Guelph area. A health card is only needed if you are receiving a kit from a pharmacy. Pharmacies offer injectable naloxone only, where other sites offer nasal naloxone. Visit wdgpublichealth.ca/harmreduction for a list of locations to get a naloxone kit.