November's Theme is: Disease Prevention & School Vaccinations
Promoting good hand hygiene is one of the most effective ways to avoid getting sick and spreading germs to others. To attend school in Ontario, all students must have an up-to-date immunization record or an exemption on file with Public Health.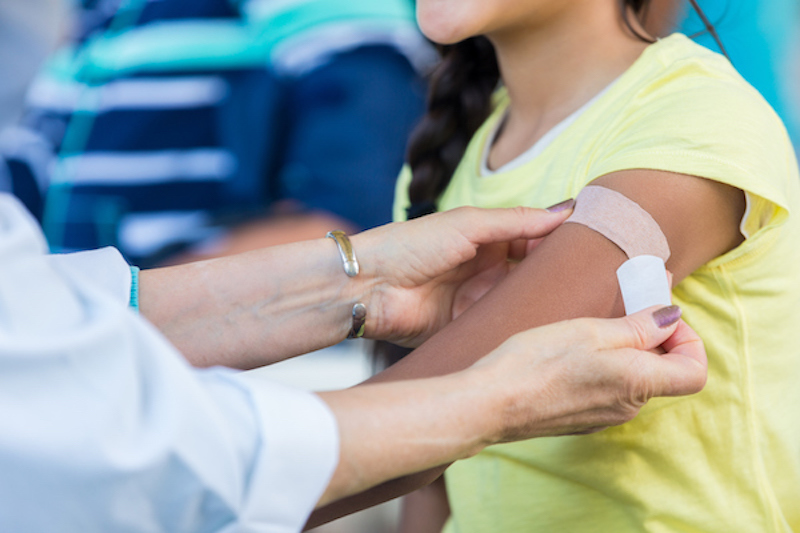 Services
Immunization Reporting. Parents and guardians can view and update their children's vaccinations securely through immunizewdg.ca. For questions about updating vaccination records call 1-800-265-7293 ext. 4396.
Vaccine Information. Speak with a public health nurse about vaccines required for school attendance, publicly-funded vaccines and school clinics. Call 1-800-265-7293 ext. 4746.
Grade 7 Vaccination Program. Public Health offers meningococcal, hepatitis B and human papillomavirus vaccines at school. Find out your school's clinic dates at wdgpublichealth.ca/schools.
Resources
Childhood Illness Reference Guide for Schools and Child Care Centres. Information on common infectious diseases in schools, including a section for staff on infectious diseases of concern during pregnancy. Look for your school copy or visit wdgpublichealth.ca/schools.
Vaccines for Children at School. Ontario's vaccination schedule for children attending school. ontario.ca/page/vaccines
Public Library Resources
GlitterBug Hand Washing Kit. Interactive germ-detector activity that promotes hand hygiene.
Looking for a class activity? Here's an idea!
You're the Chef Start: You're the Chef cooking program in your school to help youth ages 10 and up develop confidence and skills while they make tasty recipes emphasizing fruits and veggies! Email schoolhealth@wdgpublichealth.ca
Important November 2019 Dates
*Please note that all flu clinic dates are subject to change.
Wednesday, November 6:
Flu Clinic: 15:00 – 19:00. WDG Public Health, 180 Broadway, Orangeville
Thursday, November 7:
Flu Clinic: 15:00 – 19:00 WDG Public Health, 160 Chancellor's Way, Guelph
Monday, November 11:
Tuesday, November 12:
Flu Clinic: 15:00-19:00 WDG Public Health, 490 Charles Allan Way, Fergus
Wednesday, November 13:
Flu Clinic: 15:00 – 20:00 WDG Public Health, 160 Chancellor's Way, Guelph
Friday, November 15:
Monday, November 18:
Flu Clinic: 15:00-19:00 WDG Public Health, 490 Charles Allan Way, Fergus
Tuesday, November 20: 
Flu Clinic: 15:00 – 19:00. WDG Public Health, 180 Broadway, Orangeville
Thursday, November 21:
Flu Clinic:15:00-20:00. WDG Public Health, 160 Chancellor's Way, Guelph