October's Theme is: Physical Activity
Introduce children to a variety of physical activities. This will help improve their confidence, motivation and movement competence, making them more likely to be active and healthy for life.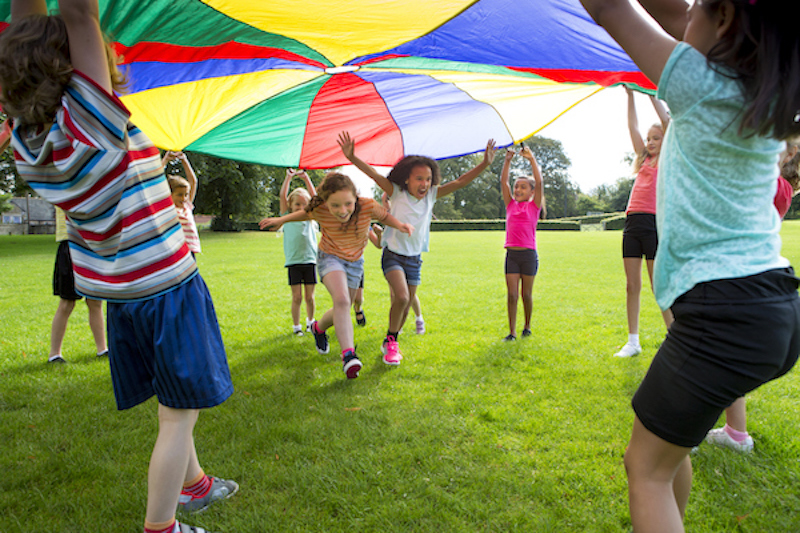 Programs
WDG Active & Safe Routes to School. Resources and a school travel planning toolkit to encourage walking or biking to school. Visit ontarioactiveschooltravel.ca
Resources
24-Hour Movement Guidelines for Children and Youth. Physical activity, sedentary behaviour and sleep guidelines for children. csepguidelines.ca
Active for Life. Activities and lesson plans to develop physical literacy. activeforlife.com
Build Your Best Day. Interactive tool to help children plan a day with the suggested amount of Sweat, Step, Sleep and Sitting to be healthy. Educator resources available. buildyourbestday.com
Canadian Intramural Recreation Association. Programs and intramural resources for school physical activities: ciraontario.com
Have a Ball Together! Physical activity and physical literacy resources for Grades K-1. haveaballtogether.ca
Public Library Resources
Pedometers. Borrow a class set.
Looking for a class activity? Here's an idea!
Mindful Breathing: Try a mindful breathing exercise with your students. It can be as simple as breathing in slowly, on the count of four, and exhaling slowly, on the count of four. Repeat this five times. Do anywhere, anytime to encourage relaxation and focus.
Important October 2019 Dates
Tuesday, October 1:
Wednesday, October 2:
Friday, October 11:
Monday, October 14:
Wednesday, October 16:
Thursday, October 24: 
Food and Friends Great Big Crunch foodandfriends 
Friday, October 25: