A month-by-month resource of how Public Health Supports school health year round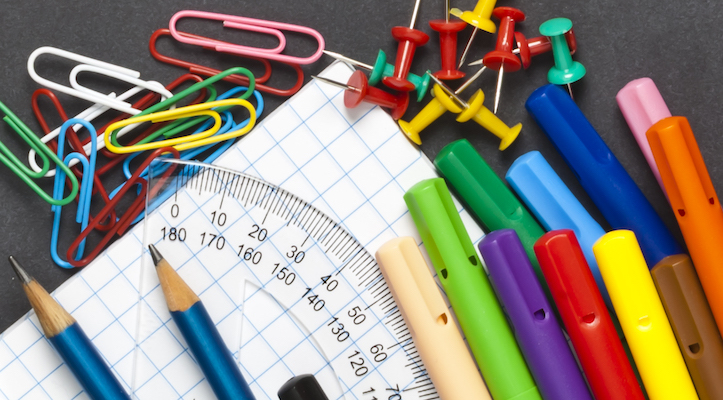 You'll find resources, lesson plan ideas, and activities to help keep your students healthy all year long!
Click on each month below to access important dates, resources, tips, and lesson plan ideas for the entire school year.
Download The PDF Version of the School Resource Guide and Calendar 2019-2020 (11 MB)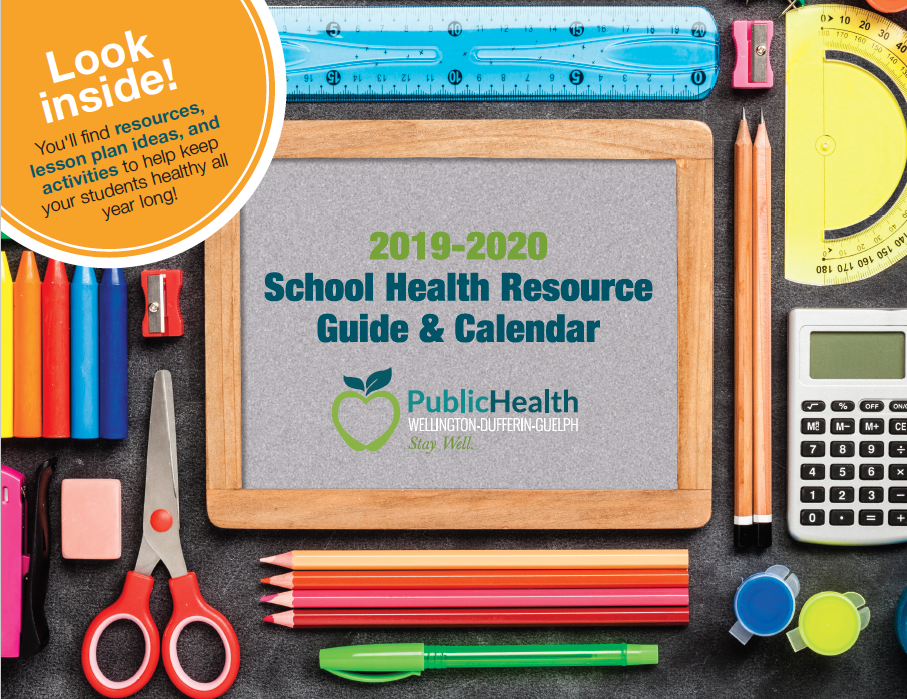 Supporting School Health
The School Health Resource Guide and Calendar includes a list of recommended resources and Public Health services to support elementary teachers and schools in creating a healthy classroom and school environment.
It can be used to support Health and Physical Education (H&PE) curriculum instruction and school health initiatives.
For more information and support with H&PE curriculum topics, resources, and school health initiatives contact our School Health Curriculum Resource Line.
School Health Curriculum Resource Line
1-800-265-7293 ext. 4111
schoolhealth@wdgpublichealth.ca
Connect with us online!
Follow Let's Talk Parenting on Twitter and Facebookwhere public health nurses and staff provide resources, information, videos and moreon health topics for kids of all ages.
School Health Kits & DVDs
Public Health interactive kits and DVDs are now available for loan from your local library. To book a kit or DVD, visit the online catalogue of your nearest library.
Ophea HP&E Curriculum Resources
Curriculum-linked lesson plans, assessment tools and resources are available at hpe.ophea.net.
Create a login account with your school board email address.
Important Public Health Contacts for Schools: 1-800-265-7293
School Health CurriculumResource Line: ext. 4111
Information about H&PE curriculum topics and resources, and Healthy Schools.
Clinical Services 1-800-265-7393
Free and confidential sexual health services and counselling; testing and treatment for sexually transmitted infections and HIV; international travel advice (for a fee).
Oral Health Services ext. 2661
Information about oral health, school dental screenings, fluoride varnish, and free dental care for eligible children and youth.
Tobacco Enforcement ext. 4664
Report smoking and vaping on school property.
Reportable Diseases& Outbreaks ext. 4752
Report a disease of Public Health Significance or an unusual increase of illness; obtain information on infection prevention and control.
Vaccinations ext. 4746
Information about vaccines required for school attendance and grade 7 clinics. Parents/Guardians are responsible for reporting their child's immunizations directly to Public Health. Immunization Connect Ontario can be used to report vaccines and view or print electronic records at www.immunizewdg.ca.
Visual Health ext. 3616
Information about school-based vision screening for senior kindergarten students and help with accessing visual health services in the community. All children and youth (0-19) are eligible for a free major eye exam with an optometrist every 12 months through OHIP.
Let's Talk Parenting ext. 3616
Call Let's Talk Parenting to speak with a public health nurse about pregnancy, breastfeeding, parenting, and child health.
Food Safety ext. 4753
Food safety information for planning school events (e.g. BBQ, fair).