We'll be downtown at St. George's Square in Guelph on Monday, July 29, 2019 for World Hepatitis Day. Join us for confidential testing and free pizza, music, face painting, games and more!
The event runs from 11 a.m. to 3 p.m. and is a partnership among ARCH HIV/AIDS Community Health, Sanguen and WDG Public Health.
Prevent hepatitis: It's up to you.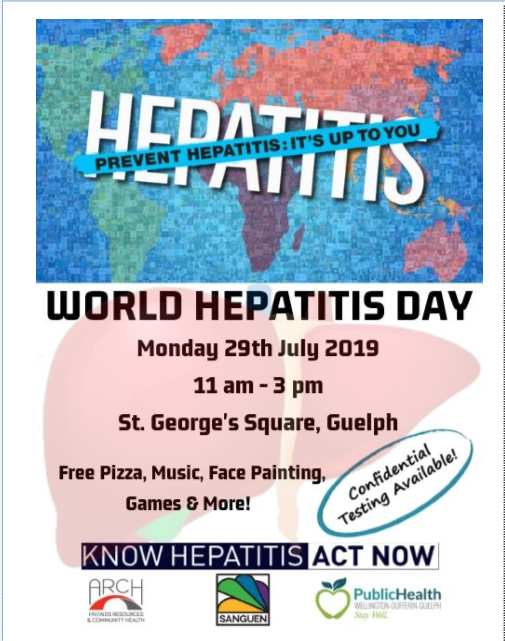 Address:
St. George's Square
Guelph
,
Wellington County, Ontario
N1H
Canada
Latitude: 43.545841
Longitude: -80.249382