Visual health is important for overall health
Visual and eye health is an important part of healthy childhood development. Good vision is essential for a child's movement and coordination, independence, play and learning. Vision problems can lead to physical and behavioural symptoms that may prevent a child from reaching their full potential in the classroom. In fact, 80 percent of learning occurs through the eyes.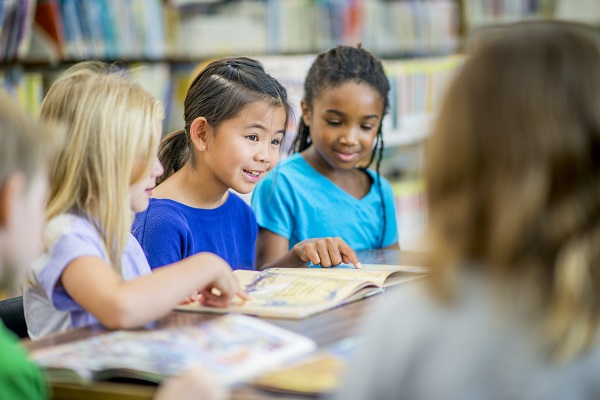 Visual health is connected to other systems in the body. A full ('comprehensive') eye exam can be a window into someone's overall health. An eye doctor can identify symptoms of life-threatening conditions elsewhere in the body like brain tumours, high blood pressure and diabetes.
Watch for symptoms
Young children may not know they have a problem with their eyes because they assume everyone sees like they do. Parents and teachers might be the first to notice symptoms of a potential vision problem. If you notice any of the these signs that your child is having trouble seeing, book a comprehensive eye exam with an eye doctor (optometrist).
Preschoolers:
Red, itchy or watering eyes
Sensitivity to light
An eye that turns in or out
Squinting, rubbing the eyes, or a lot of blinking
A lack of concentration
Covering or closing one eye
Irritability or short attention span
Holding objects too close
Avoiding books and television
Visible frustration or grimacing
School-age children:
Headaches or irritability
Avoiding near or distance work
Covering or rubbing the eyes
Tilting of the head or having unusual posture
Using a finger to maintain place while reading
Losing place while reading
Leaving words out or confusing words when reading
Not doing as well as they could in school
Book your child's FREE yearly comprehensive eye exam
It's important for your child to visit the eye doctor for yearly eye exams or whenever you are worried about their vision. Eye doctors can diagnose, treat and help prevent diseases and problems affecting the eyes and rest of the 'visual system' that the body uses to see. The Ontario Association of Optometrists recommends that children have their first eye exam at six months old, another before starting junior kindergarten (JK) and every year after, to make sure they can see well.
In Ontario, yearly eye exams are covered by OHIP (health card) for children and youth up to and including 19 years old.
If you need help finding an eye doctor, call our Let's Talk Parenting line at 1-800-265-7293 ext. 3616 for help.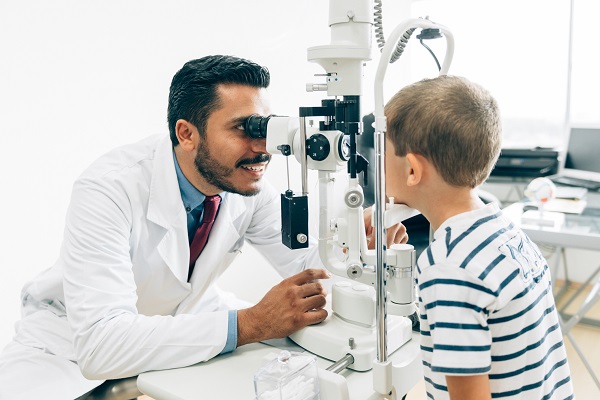 FREE glasses for students in junior kindergarten
The Eye See… Eye Learn® (ESEL) program is designed to detect, diagnose and treat children with vision problems early so that they can see and learn to the best of their ability. Children in junior kindergarten (JK) can get a free pair glasses through the ESEL program if they are prescribed by a participating eye doctor after an OHIP-covered eye exam. Find a participating eye doctor at findaneyedoctor.ca and book your child's appointment today! Eligibility for the ESEL program began on July 1, 2019 for children born in 2015 and starting JK this September.
Check out this great video with more information about ESEL!
Vision screening for senior kindergarten students
Public Health is launching a new school-based vision screening program this fall in partnership with our local Lions Clubs. Vision screening is a series of three short and non-invasive tests that can identify risk factors for certain vision disorders. It's a free service offered to all SK students. If you have a child entering SK this fall, you will receive a notice with the date we will be visiting their school. Check out our website or call our Let's Talk Parenting line at 1-800-265-7293 ext. 3616 for more information about this program.
It's important to note that vision screening does not replace the need for a comprehensive eye exam by an eye doctor every year.
Resources